2 bedroom suites in Miami
There must be something in the air or in the water in Miami, because there's an energy and excitement in this city that makes Miami unlike any other city in the world. This trendy Florida town is known for its glitz and its glamour just as much as it's known for its beautiful beaches and sunny skies, which is why it's the perfect destination for those seeking some sun
Miami is one of the most unique cities in the world. Not only is it a bustling business center and a happening metropolis, but it's also a beach paradise where visitors can lounge on the warm, white sand and spend time boating on the aquamarine water. This combination of coastal paradise and vibrant metropolis has made Miami a one-of-a-kind city that you simply need to experience in person to truly understand.
As soon as you start exploring Miami, you'll realize why this Florida hotspot has been dubbed the "Magic City." There's something so magical and mysterious about the beauty and the energy of Miami, and it's sure to hook you right off the bat. Miami is a flourishing business center as well as a major hub of tourism. This Florida city is home to one of the biggest international banking districts in the world and it's also the "Cruise Capital of the World".
2 bedroom suites in other cities
There are 118 two bedroom suites in Miami. The hotel that has the most 2 bedroom suites is Fontainebleau Miami Beach. You can fit up to 9 guests at hotels with an average star rating of 4.06.
Two bedroom suites for up to 9 people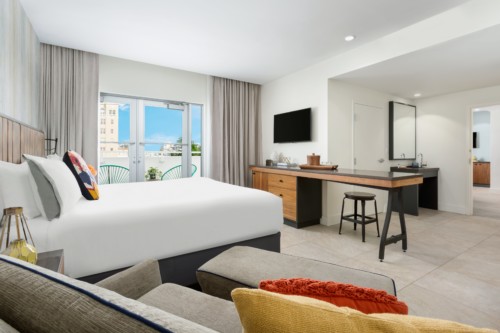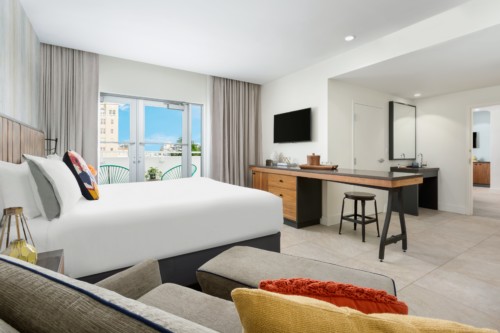 Premier King Terrace Suite + Premier Two Queen Room Sleeper
Washington Park Hotel
3 beds
Starting At: $478
Two bedroom suites for up to 8 people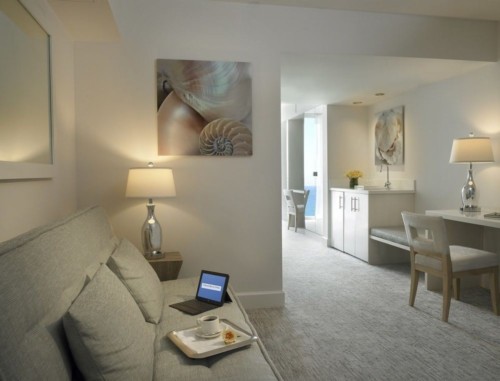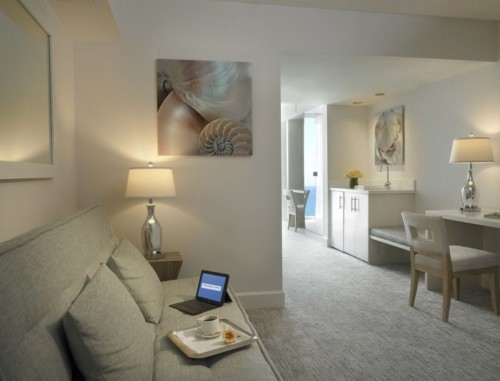 2 Bedrooms Bayfront Suite
Grand Beach Hotel Miami
3 beds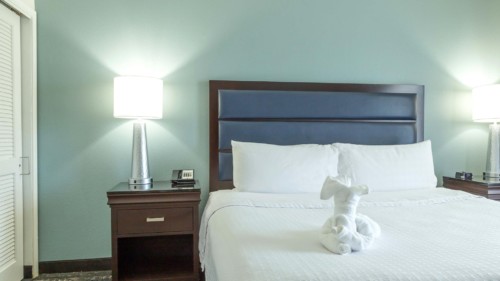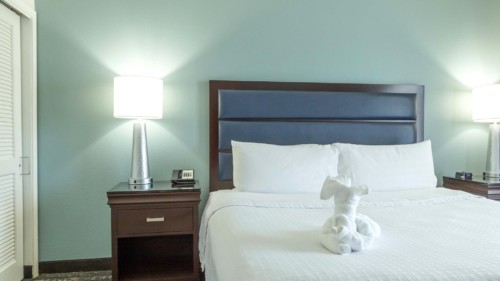 1 King Bed 1 Bedroom Suite Non-smoking + 1 King Bed 1 Bedroom Suite Non-smoking
Homewood Suites by Hilton Miami – Airport West
2 beds
Starting At: $198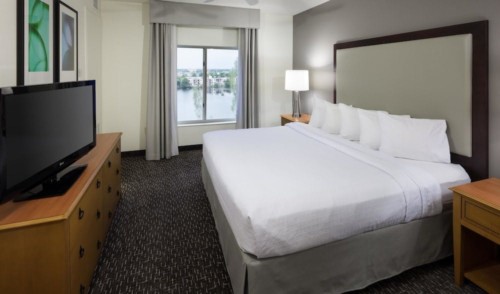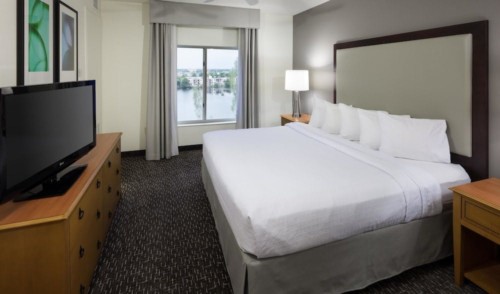 1 King/2 Double Beds 2 Bedroom 2 Bath Suite Non-smoking
Homewood Suites by Hilton Miami-Airport/Blue Lagoon
3 beds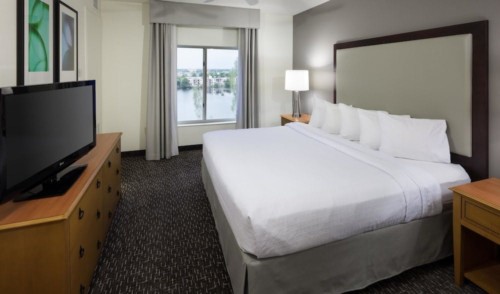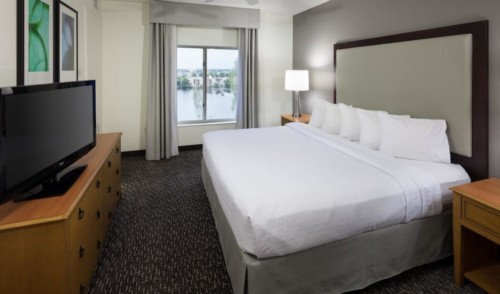 1 King/2 Queen Beds 2 Bedroom 2 Bath Suite Non-smoking
Homewood Suites by Hilton Miami-Airport/Blue Lagoon
3 beds
Starting At: $144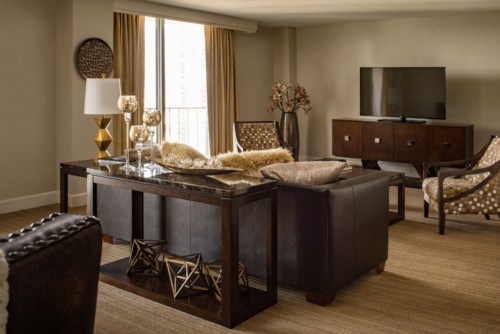 VIP Suite + Standard Double Room
Hyatt Regency Miami
3 beds
Starting At: $378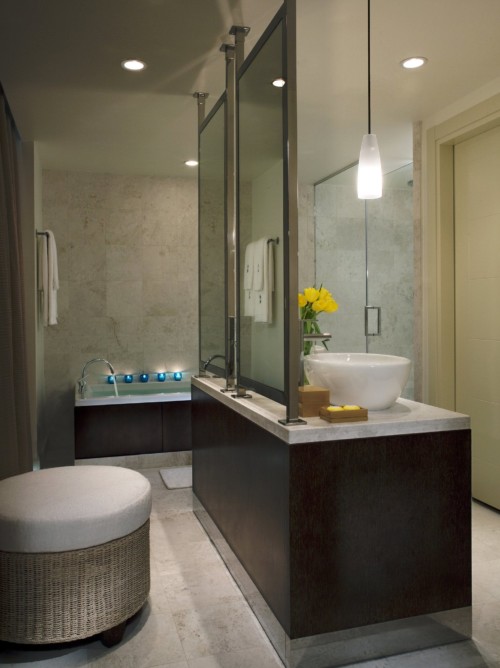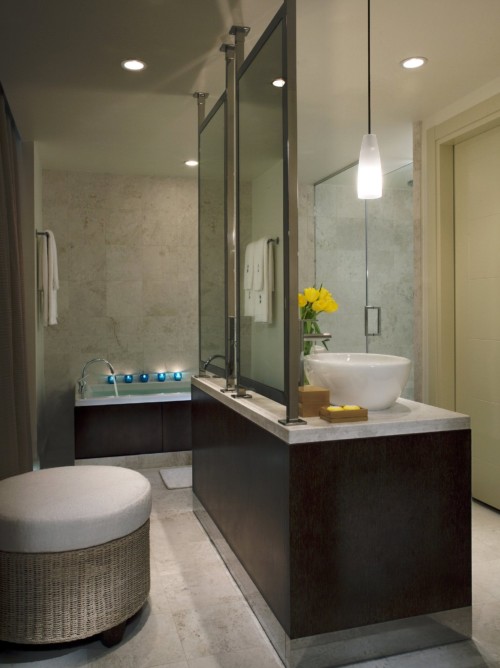 Cityview Junior Suite + Waterview 1 Bedroom Suite
Kimpton EPIC Hotel
2 beds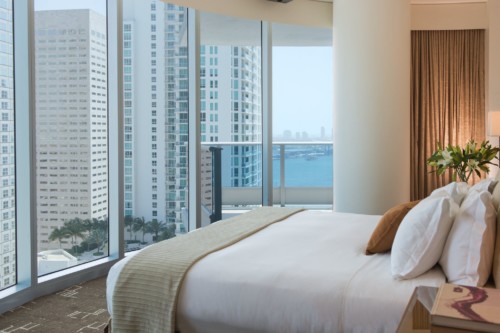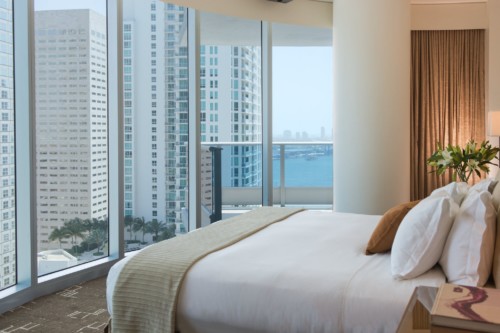 EPIC 29 Junior Suite + EPIC 29 Waterview 1 Bedroom Suite
Kimpton EPIC Hotel
2 beds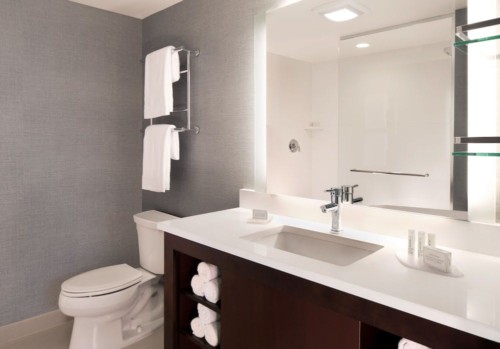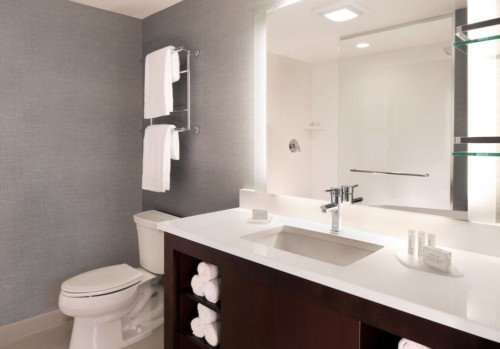 King Studio + Queen Studio
Residence Inn Miami Airport West/Doral
3 beds
Starting At: $211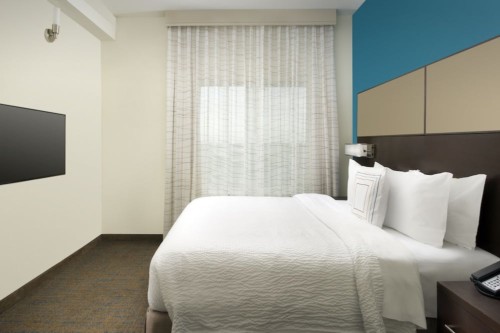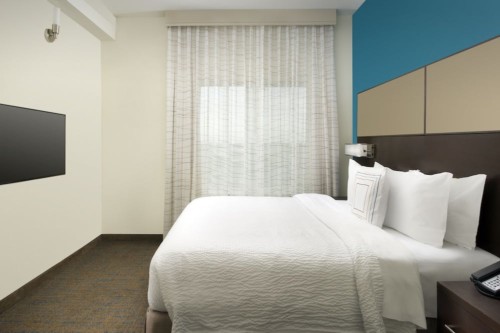 One Bedroom King Suite + King Studio
Residence Inn Miami Airport West/Doral
2 beds
Starting At: $219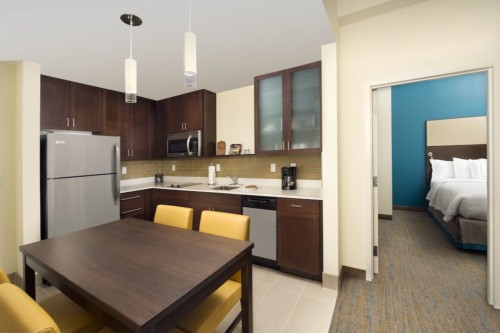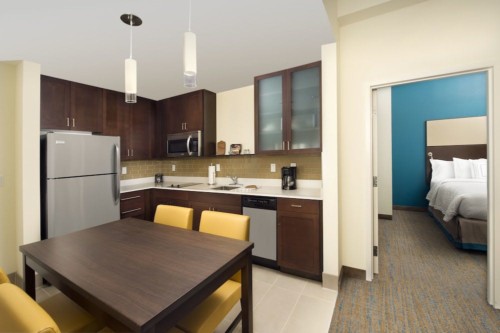 One Bedroom Queen Suite + King Studio
Residence Inn Miami Airport West/Doral
3 beds
Starting At: $215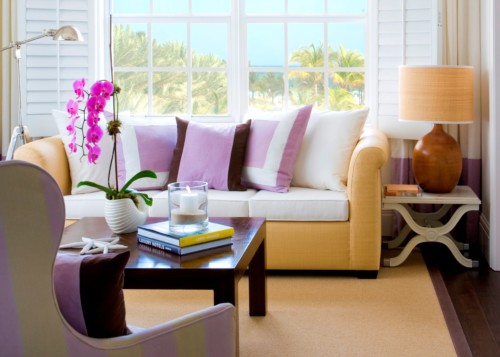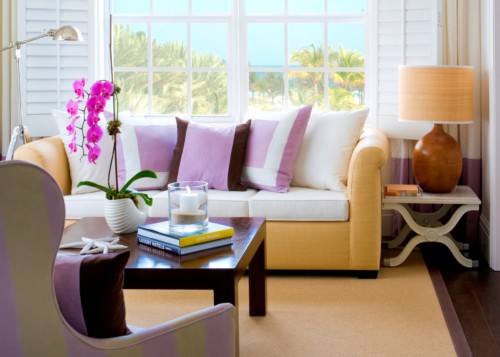 Royal Suite Ocean View King + Deluxe Ocean View Double
The Betsy – South Beach
3 beds
Starting At: $1,148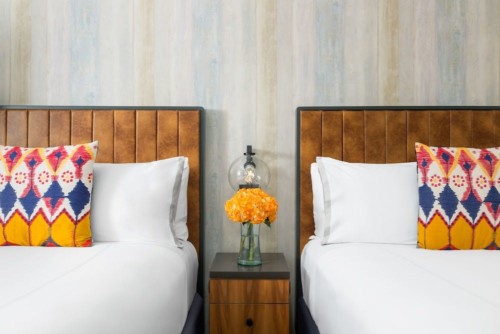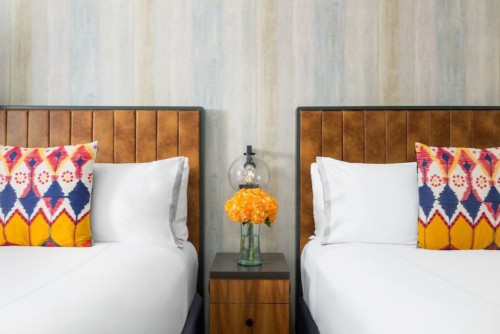 Premier One King Room + Premier Two Queen Sleeper
Washington Park Hotel
3 beds
Starting At: $338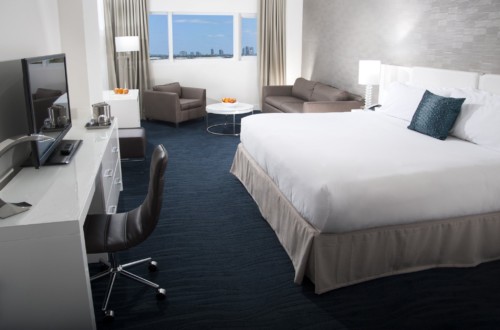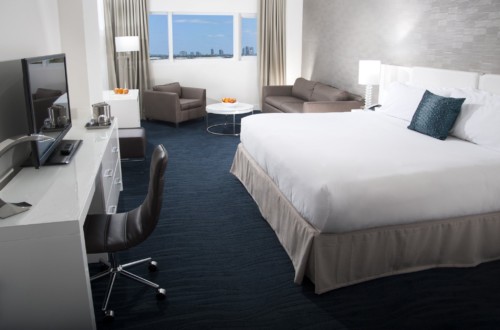 Playful Junior Suite + Savvy Double Room
YVE Hotel Miami
3 beds
Two bedroom suites for up to 7 people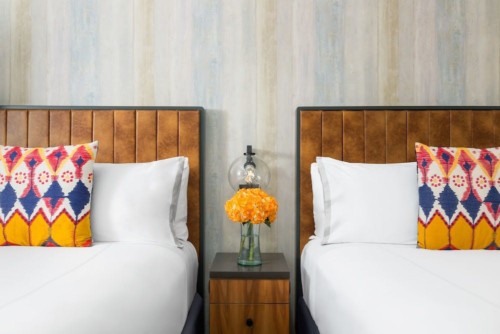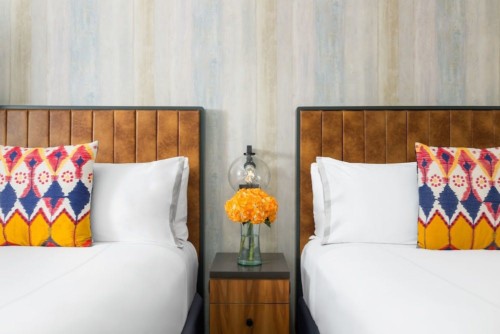 Premier One King Room + Premier Two Queen Room
Washington Park Hotel
3 beds
Starting At: $318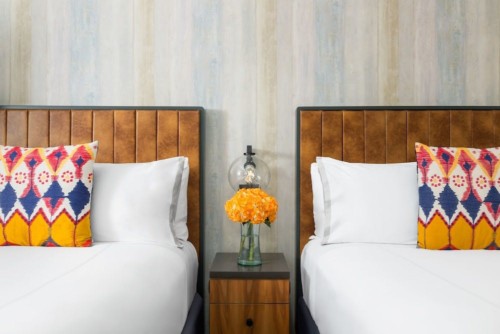 Premier One King Room + Premier Two Queen Room ADA Roll-In Shower
Washington Park Hotel
3 beds
Starting At: $318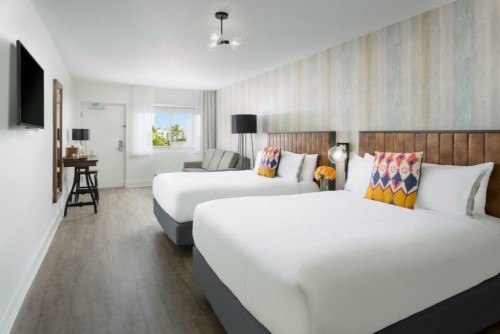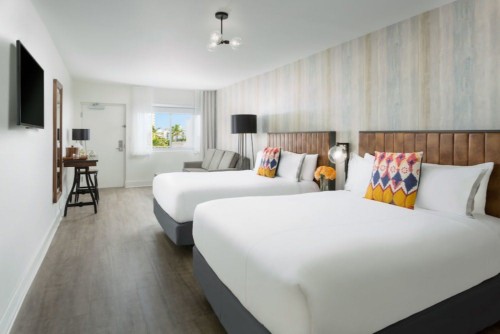 Premier Two Queen Room + Premier King Room
Washington Park Hotel
3 beds
Starting At: $318
Two bedroom suites for up to 6 people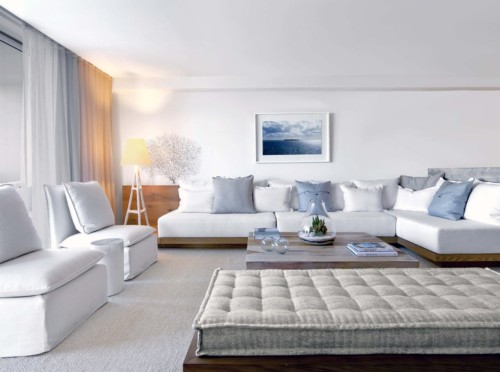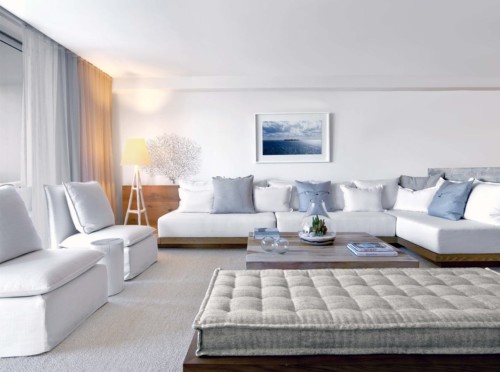 Ocean Front Two Bedroom Suite with Balcony
1 Hotel South Beach
2 beds
Starting At: $2,500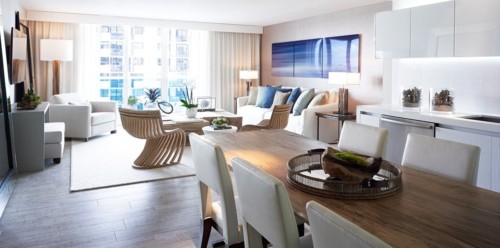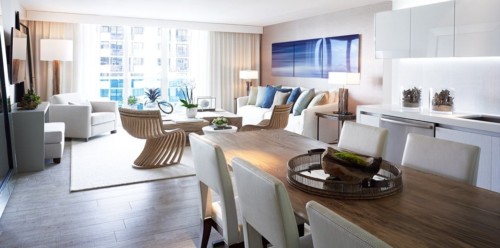 Two Bedroom Home Skyline View with Balcony
1 Hotel South Beach
2 beds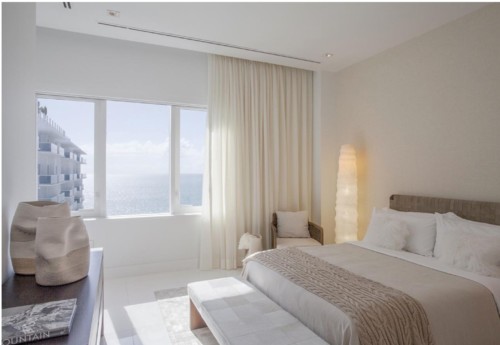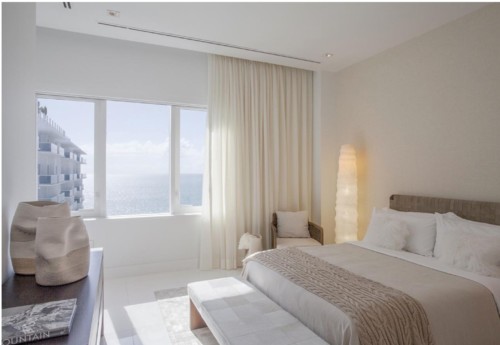 Two Bedroom Skyline View Penthouse With Balcony
1 Hotel South Beach
2 beds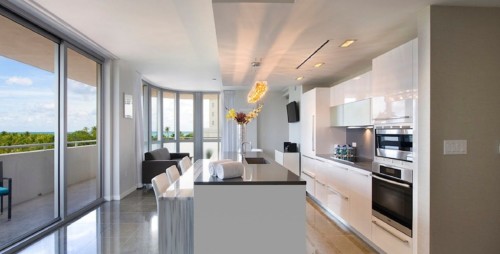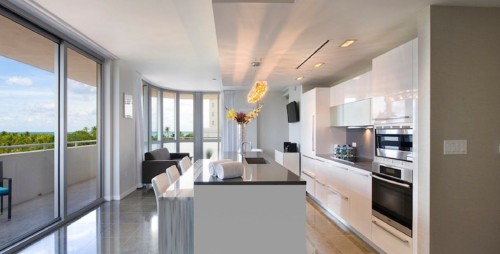 Luxury Two-Bedroom Suite
Boulan South Beach
2 beds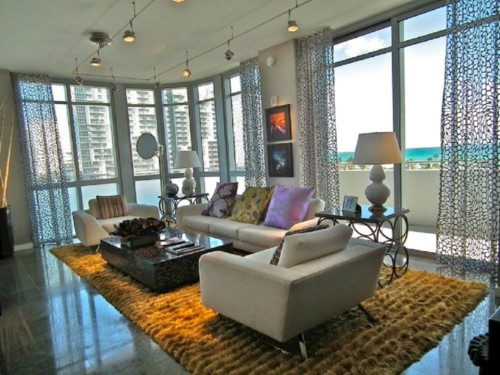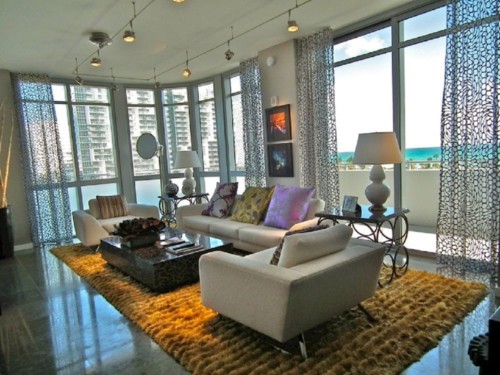 Premier Penthouse Suite
Boulan South Beach
2 beds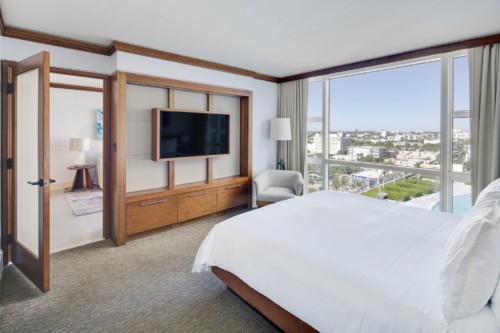 Carillon Two Bedroom Suite City View
Carillon Miami Wellness Resort
3 beds
Starting At: $623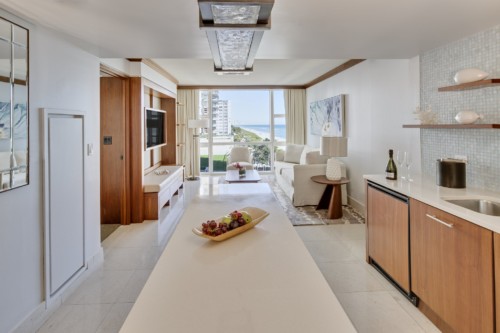 Two Bedroom Balcony Suite Oceanview
Carillon Miami Wellness Resort
3 beds
Starting At: $831

Sorrento Ocean View One Bedroom Suite + Junior Suite | 2 Queens
Fontainebleau Miami Beach
3 beds
Starting At: $1,318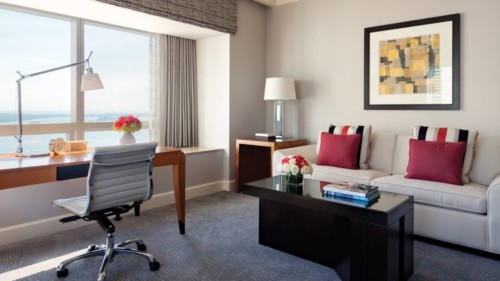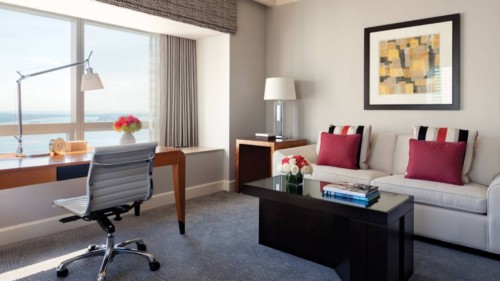 Four Seasons Executive Suite Bay View + Premier Bay View Room
Four Seasons Hotel Miami
3 beds
Starting At: $860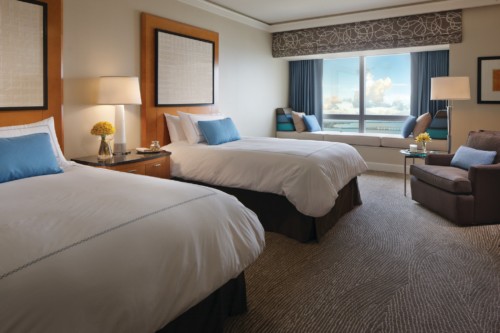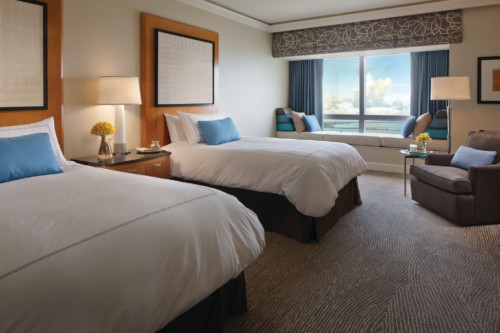 One Bedroom Suite Bay View + Premier Bay View Double Room
Four Seasons Hotel Miami
3 beds
Starting At: $950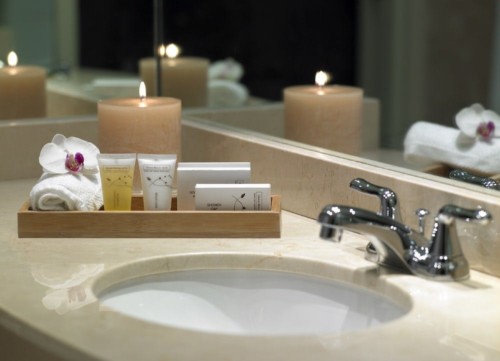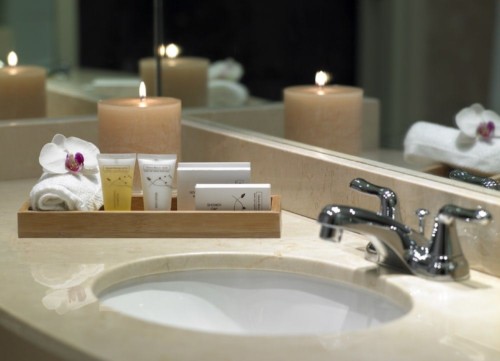 2 Bedroom Ocean Front Suite
Grand Beach Hotel Miami
3 beds
2 Queen Beds Junior Suite-Oceanfront-Balcony + Premium King Ocean Front
Hilton Cabana Miami Beach
3 beds
Starting At: $449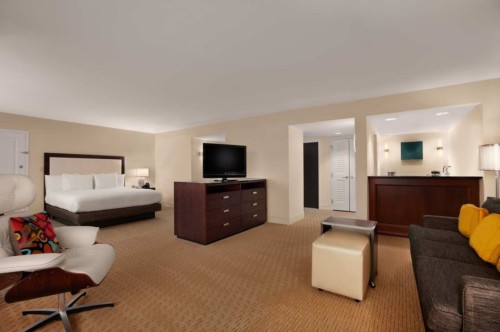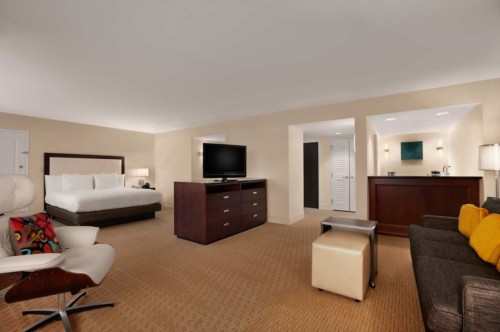 Junior Suite with Spacious Sitting Area- King bed + 2 Queen Beds
Hilton Miami Airport Blue Lagoon
3 beds
Starting At: $258
1 King Bed Junior Bayview Suite + 2 Queen Beds
Hilton Miami Downtown
3 beds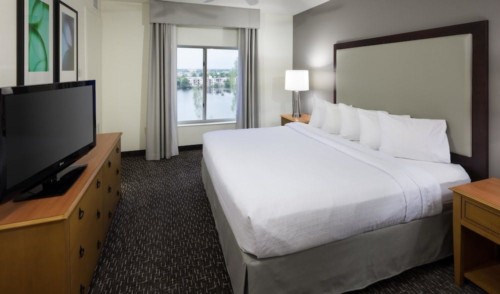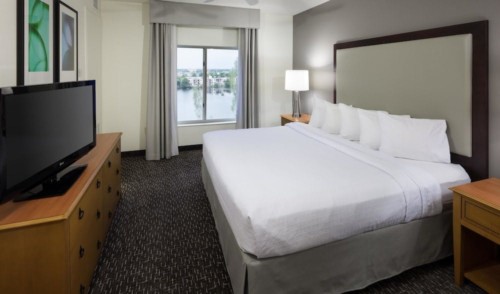 2 King Beds 2 Bedroom 2 Bath Suite Non-smoking
Homewood Suites by Hilton Miami-Airport/Blue Lagoon
2 beds
Starting At: $144
One Bedroom Centric King + Standard Centric King
Hyatt Centric South Beach Miami
2 beds
One Bedroom Centric King ADA + Standard Centric King
Hyatt Centric South Beach Miami
2 beds
Starting At: $423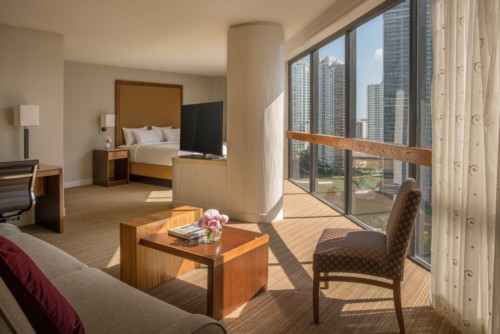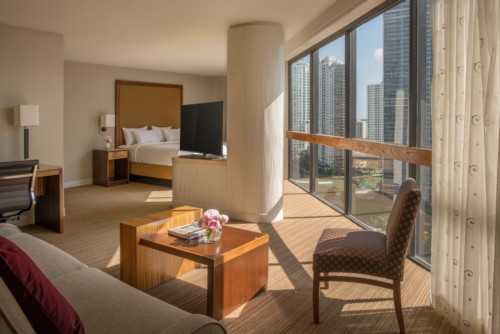 Panorama Suite One King Bed + Standard King Room
Hyatt Regency Miami
2 beds
Starting At: $298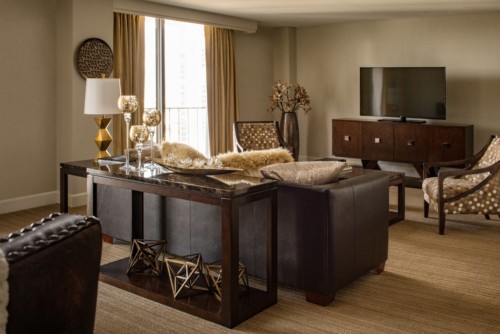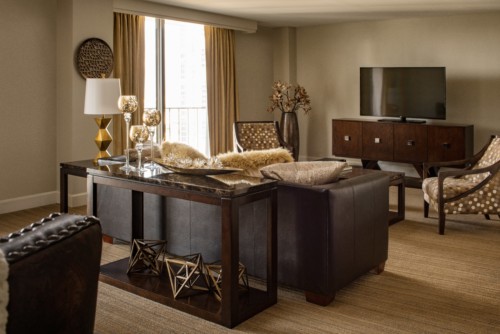 VIP Suite + Standard King Room
Hyatt Regency Miami
2 beds
Starting At: $378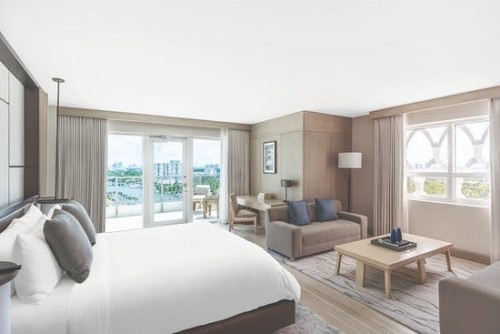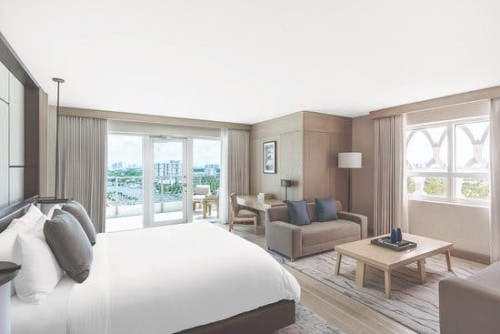 Asahi Villa- Two Bedroom
Nobu Hotel Miami Beach
3 beds
Starting At: $4,026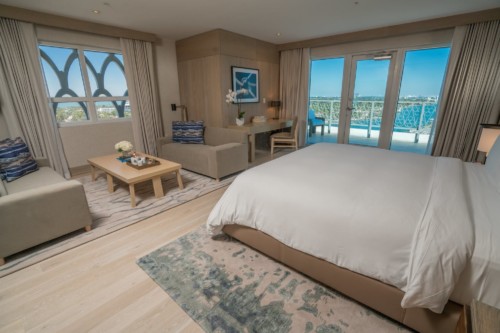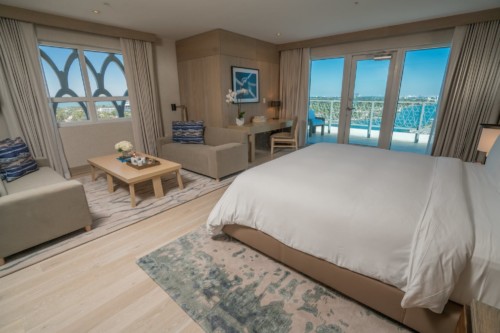 Nobu Villa- Two Bedroom
Nobu Hotel Miami Beach
3 beds
Starting At: $4,790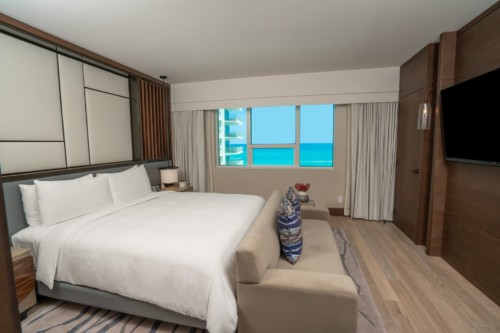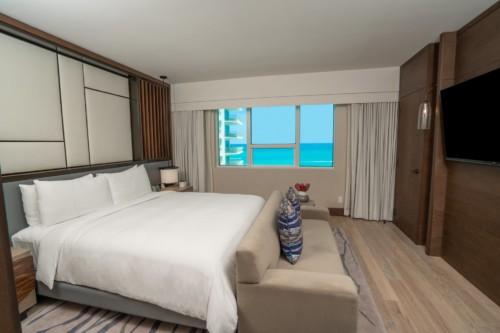 Umi Suite- 2 Bedroom
Nobu Hotel Miami Beach
3 beds
Starting At: $924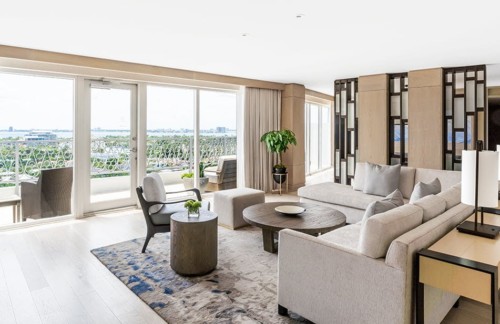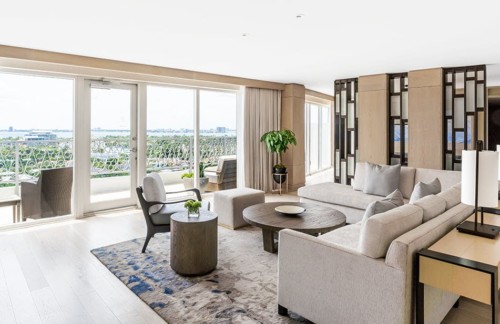 Yuhi Villa- 2 Bedroom
Nobu Hotel Miami Beach
3 beds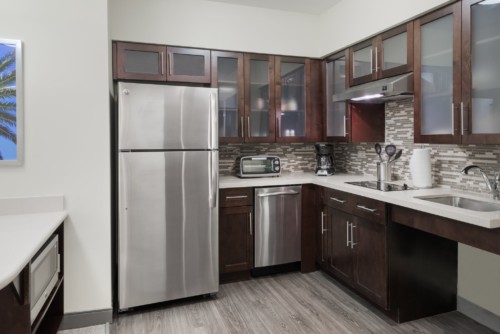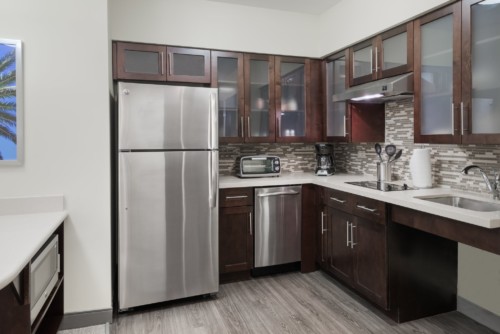 2 Bedroom 2 Bath Accesscible Roll In Shower
Staybridge Suites Miami International Airport
3 beds
Starting At: $175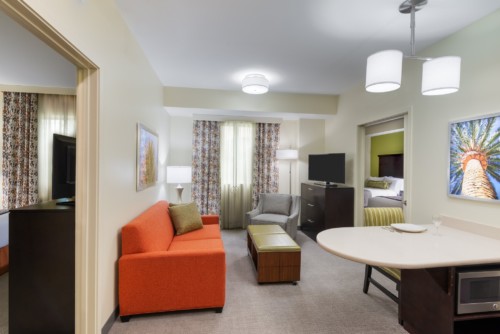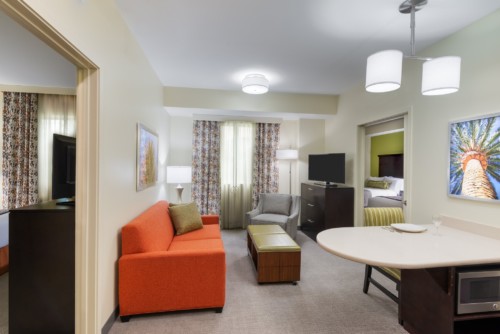 2 Bedroom Suite 1 Queen 2 Double
Staybridge Suites Miami International Airport
3 beds
Starting At: $175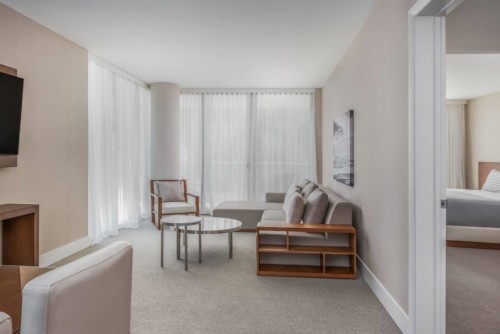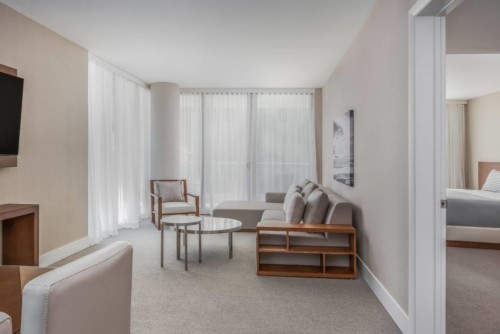 1 King and 2 Queen Beds, 2 Bedroom City Suite
TRYP by Wyndham Miami Bay Harbor
3 beds
Starting At: $220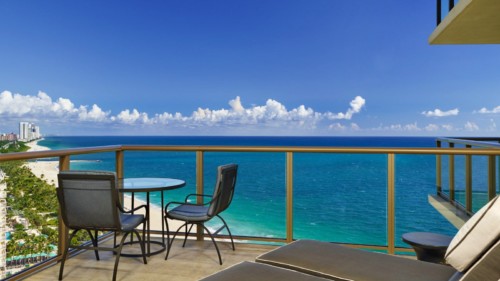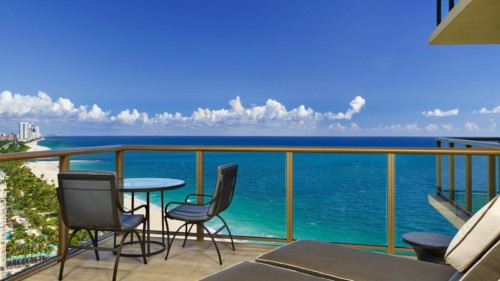 Royal Oceanfront Suites
The St. Regis Bal Harbour Resort
2 beds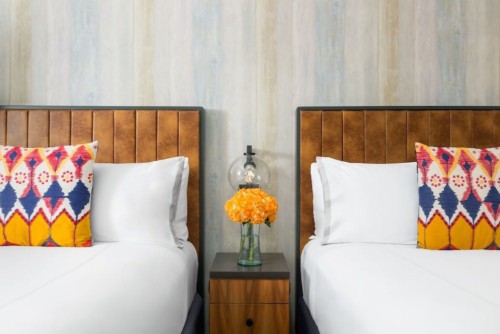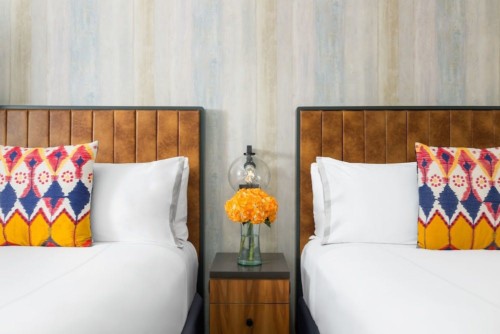 Premier One King Room+ Premier One King Room
Washington Park Hotel
2 beds
Starting At: $310
Two bedroom suites for up to 5 people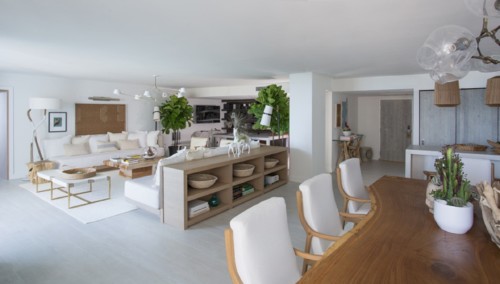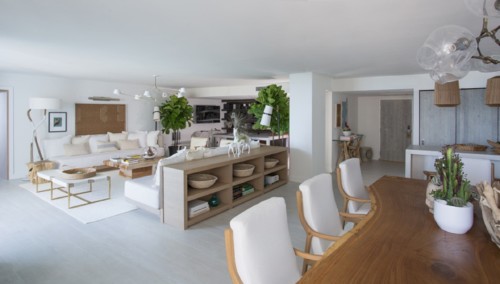 Presidential Suite
1 Hotel South Beach
2 beds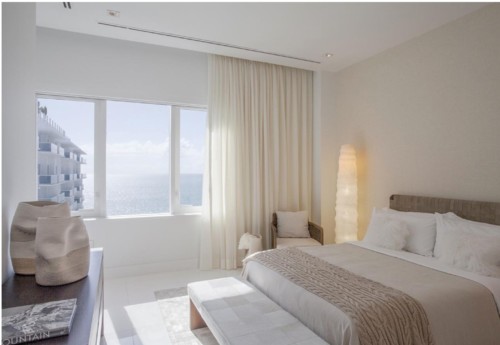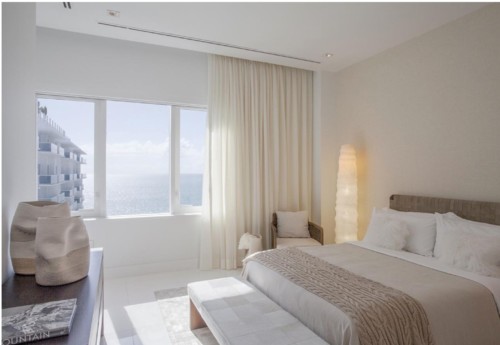 Two Bedroom Ocean View Penthouse with Balcony
1 Hotel South Beach
2 beds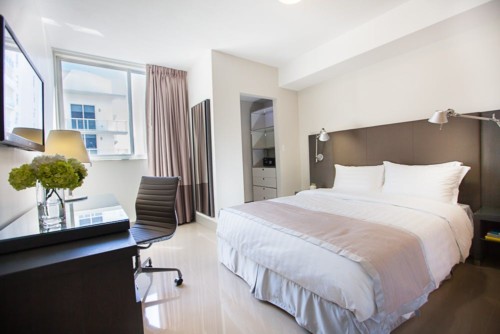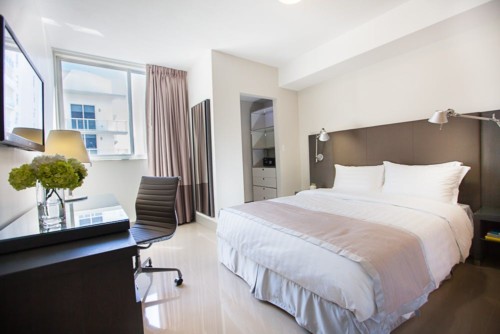 Double Bedroom Apartment | Tower 2
Habitat Residence Condo Hotel
2 beds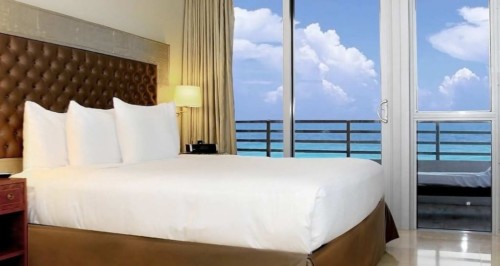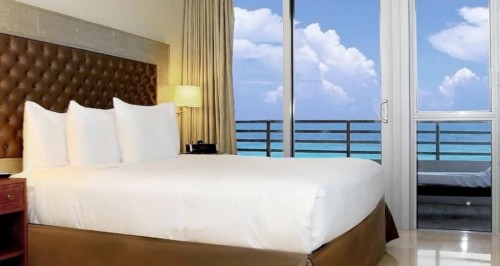 1 King 1 Bed 1 Bedroom Suite Partial Oceanview + Studio King Bed Partial Ocean View
Hilton Bentley Miami/South Beach
2 beds
Starting At: $647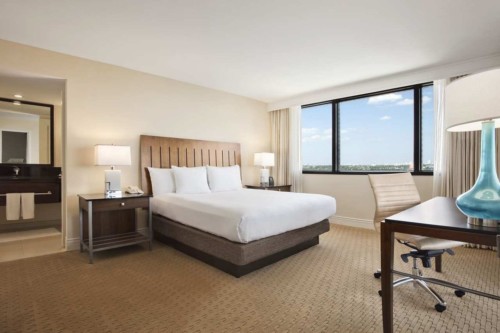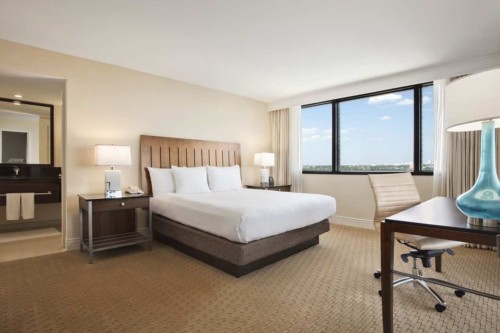 1 Bedroom Suite with Balcony and Living Room – King Bed + 1 King Bed
Hilton Miami Airport Blue Lagoon
2 beds
Starting At: $273
One Bedroom Suite + Concierge Level King Room
JW Marriott Miami
2 beds
Starting At: $568
Two bedroom suites for up to 4 people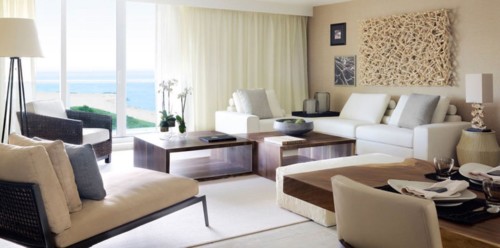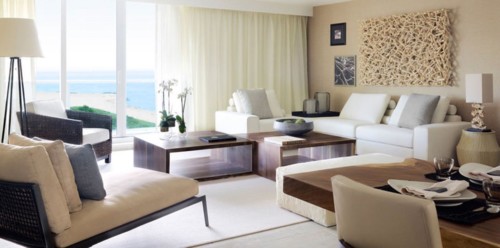 Two Bedroom Home Ocean View with Balcony
1 Hotel South Beach
2 beds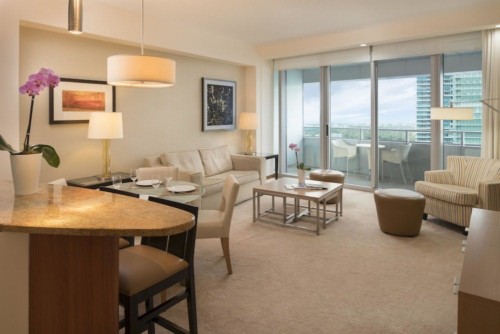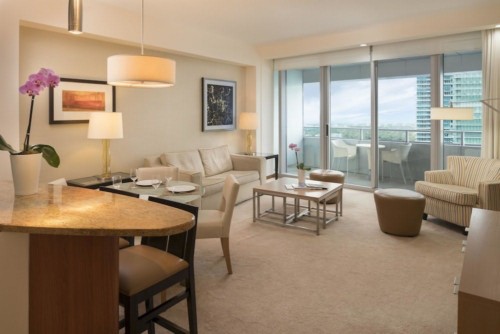 Bay View 2 Bedroom Condo with 2 King Beds
Conrad Miami
2 beds
Starting At: $426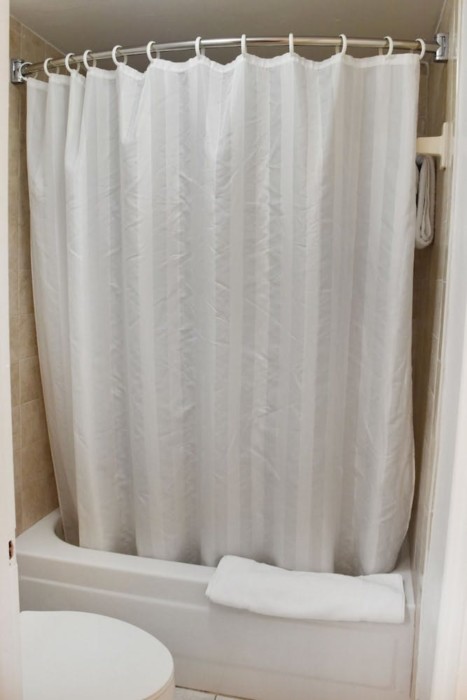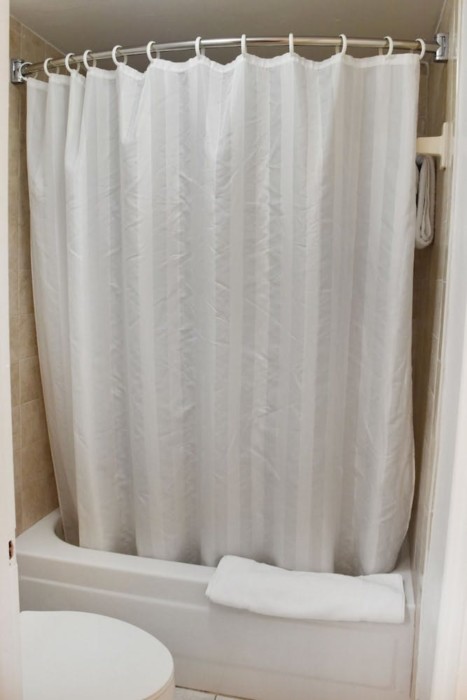 Suite, 2 Bedrooms
Coral Reef at Key Biscayne
4 beds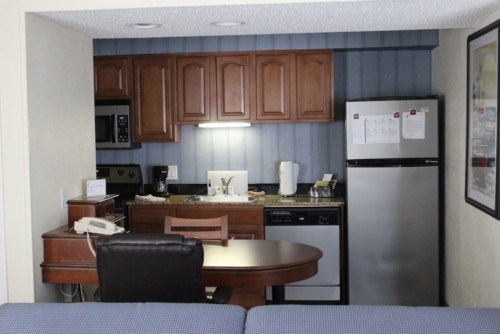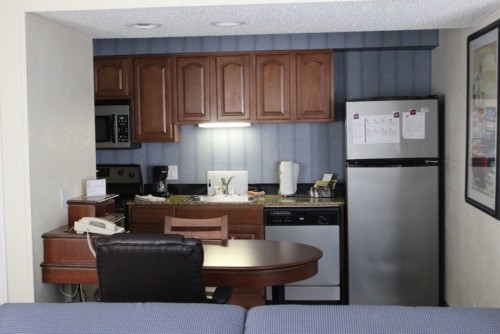 Premium Penthouse, 2 Bedrooms, Kitchen
Doral Inn & Suites Miami Airport West
3 beds
Starting At: $136
1 King 1 Full 2 Bedroom Condo with Kitchen
DoubleTree by Hilton Grand Hotel Biscayne Bay
2 beds
Starting At: $181
1 King 2 Twin Beds 2 Bedroom Condo
DoubleTree by Hilton Grand Hotel Biscayne Bay
3 beds
Starting At: $181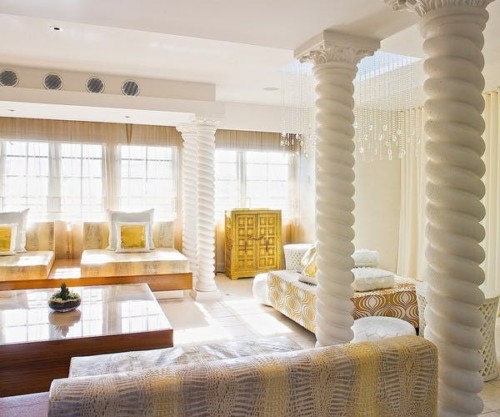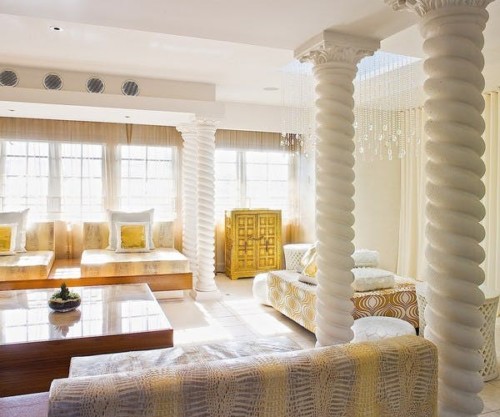 Guesthouse + Silver Deluxe King
Dream South Beach
2 beds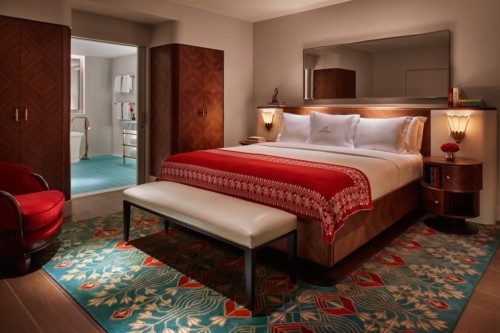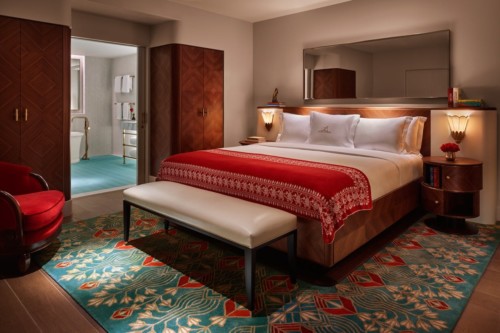 Bay View Two-Bedroom Suite
Faena Hotel Miami Beach
2 beds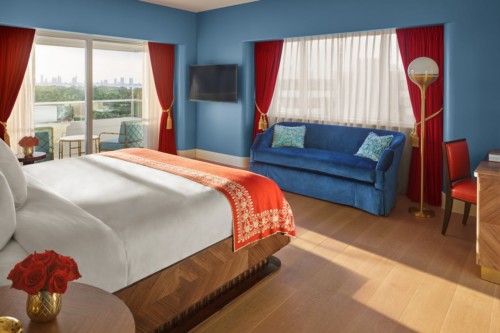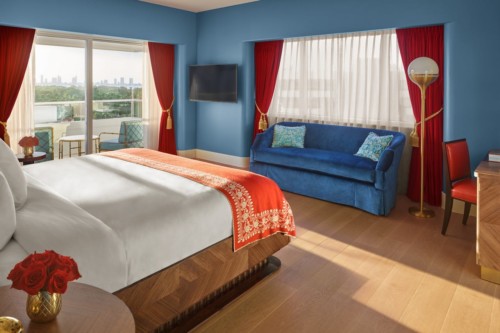 Imperial Suite
Faena Hotel Miami Beach
2 beds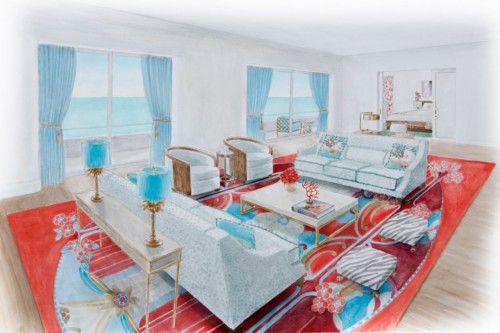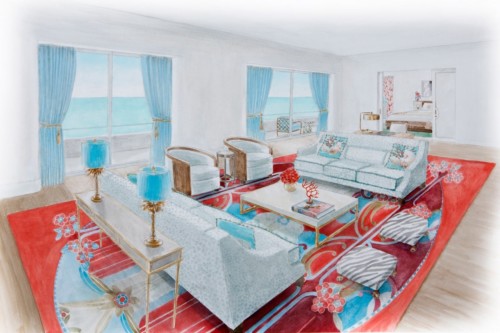 Saxony Suite
Faena Hotel Miami Beach
2 beds


Sorrento Ocean View One Bedroom Suite + Junior Suite | King
Fontainebleau Miami Beach
2 beds
Starting At: $1,188


Sorrento One Bedroom Oceanfront Suite + Junior Suite | King
Fontainebleau Miami Beach
2 beds
Starting At: $1,438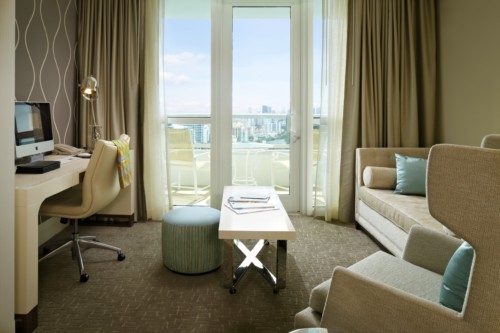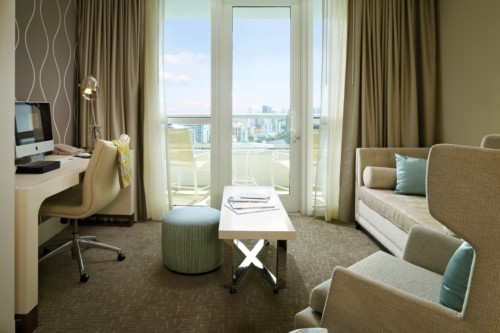 Trésor Bay View One Bedroom Suite + Junior Suite
Fontainebleau Miami Beach
2 beds
Starting At: $1,088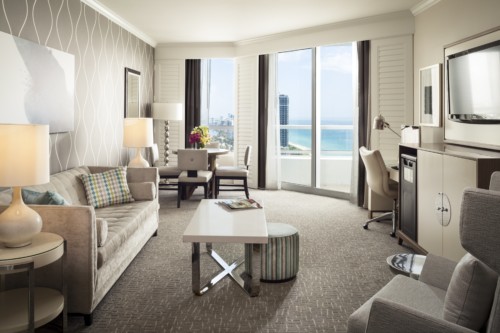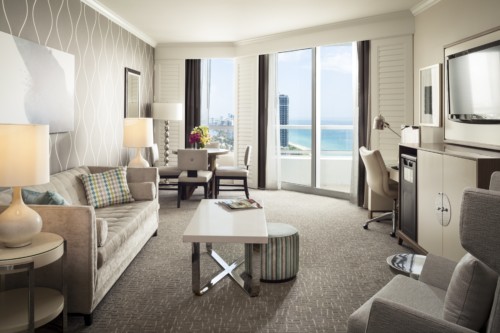 Trésor Ocean View One Bedroom Suite + Junior Suite
Fontainebleau Miami Beach
2 beds
Starting At: $1,188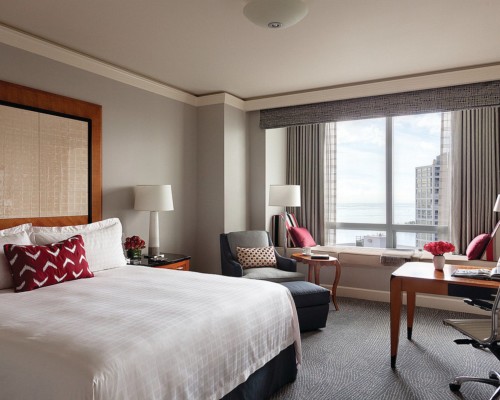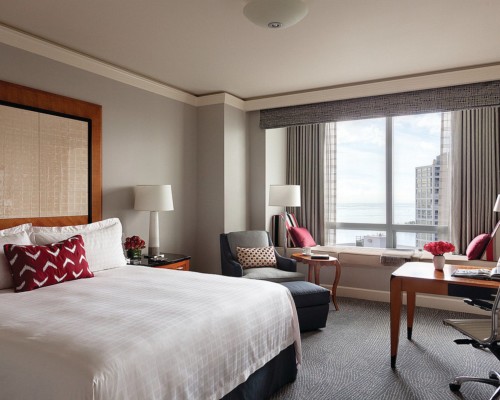 One Bedroom Suite Bay View + Premier Bay View King Room
Four Seasons Hotel Miami
2 beds
Starting At: $950
Suite, 2 Bedrooms, Oceanfront
Four Seasons Hotel at The Surf Club
2 beds
Starting At: $4,505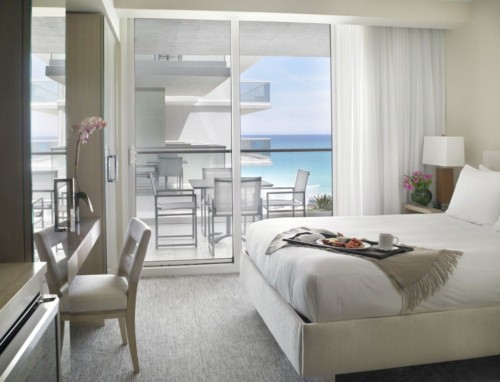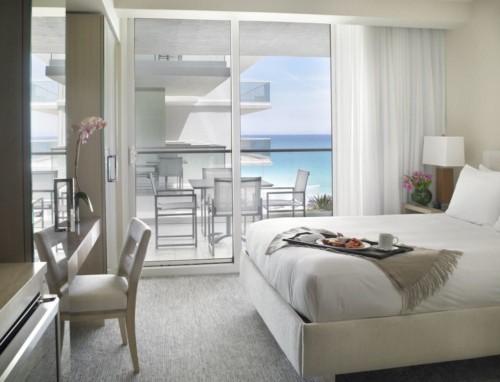 Room, 2 Bedrooms, Partial Ocean View (Queen Double)
Grand Beach Hotel Surfside
3 beds
Room, 2 Bedrooms, View (King King Sunset View)
Grand Beach Hotel Surfside
3 beds
Suite, 2 Bedrooms, Oceanfront (King 2 Double)
Grand Beach Hotel Surfside
3 beds
Suite, 2 Bedrooms, Oceanfront (King King)
Grand Beach Hotel Surfside
3 beds
Suite, 2 Bedrooms, 2 King Beds
Grand Beach Hotel Surfside West
2 beds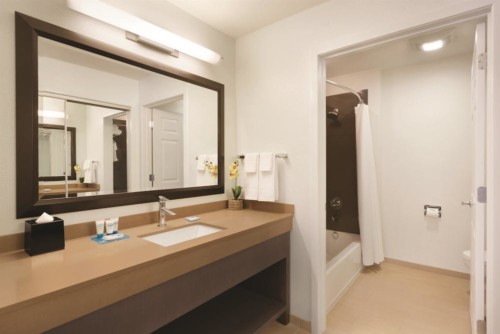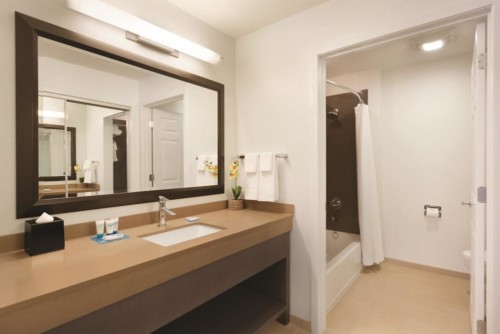 Suite, 2 Bedrooms
HYATT house Miami Airport
3 beds
Starting At: $184
2 Bedroom Suite Oceanfront 1 King Bed 1 Full bed
Hilton Bentley Miami/South Beach
2 beds
Starting At: $769
2 King 2 Bedroom Penthouse Suite Oceanfront
Hilton Bentley Miami/South Beach
2 beds
Starting At: $1,395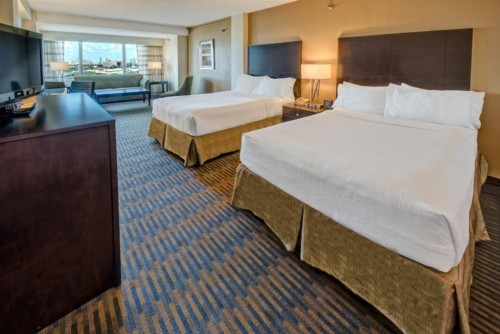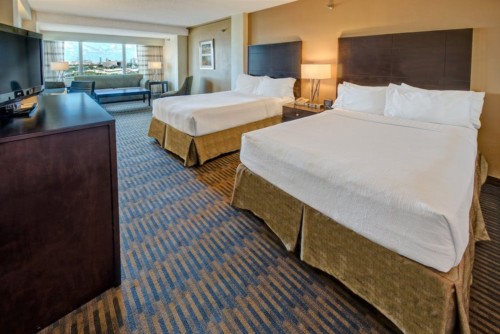 Duplex, 2 Bedrooms, Non Smoking (Bay View)
Holiday Inn Port of Miami – Downtown
3 beds
Starting At: $159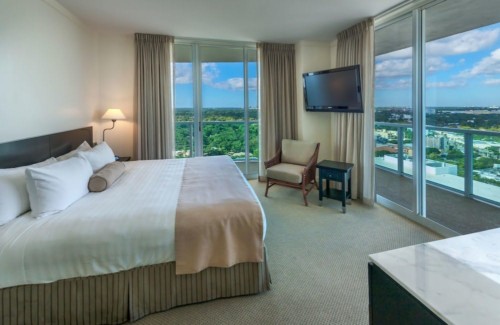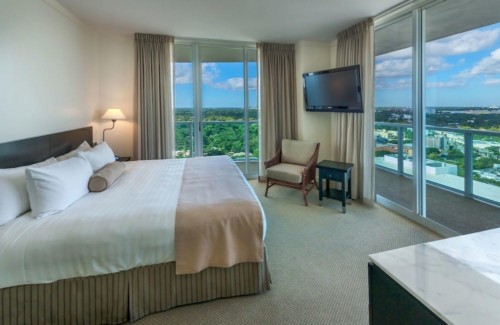 2-bedroom suite, 1 King bed, 2 Queen Beds, Bay View, Kitchen, Balcony, Sofa bed
Hotel Aria, BW Premier Collection
3 beds
Starting At: $239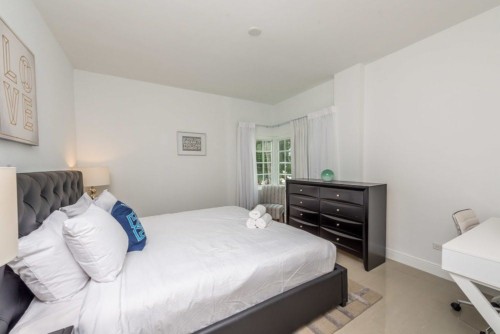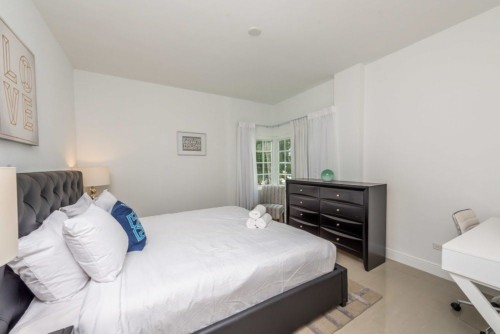 Deluxe Suite, 2 Bedrooms, Non Smoking, Kitchen
Hotel Belleza
4 beds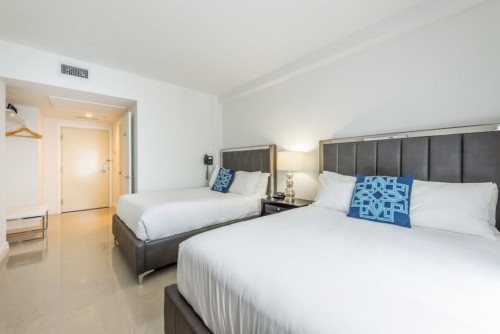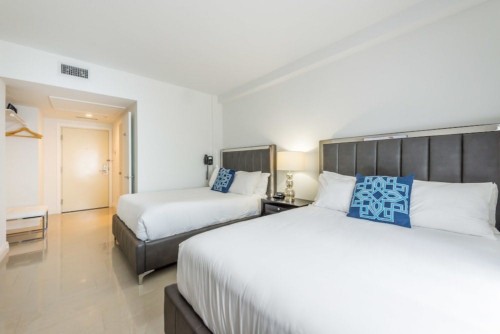 Superior Suite, 2 Bedrooms, Kitchen
Hotel Belleza
4 beds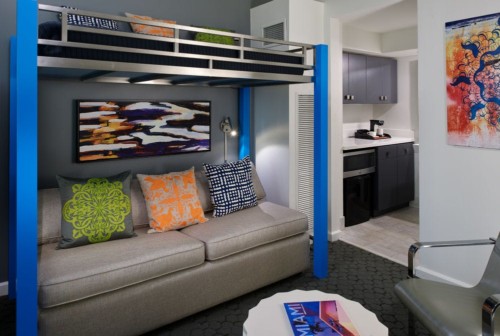 Family Loft
Hotel Colonnade Coral Gables, a Tribute Portfolio Hotel
3 beds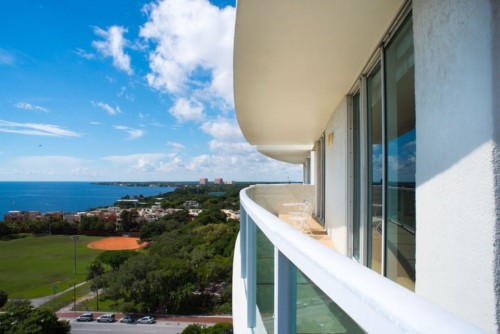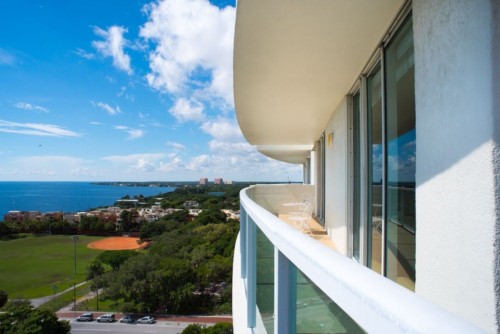 Luxury Condo, 2 Bedrooms, Bay View
MIA Luxe Properties at Mutiny Park Condominium-Hotel
4 beds
Starting At: $386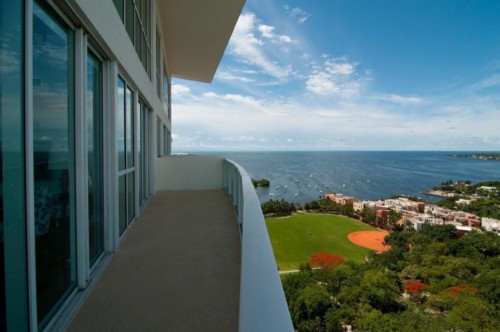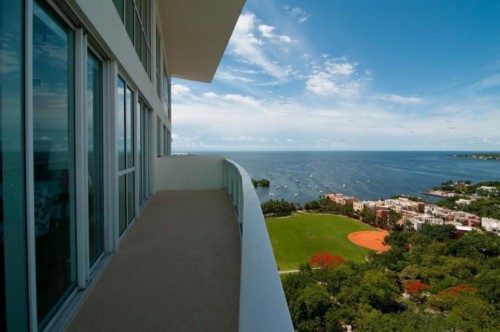 Luxury Penthouse, 2 Bedrooms, Lanai, Bay View
MIA Luxe Properties at Mutiny Park Condominium-Hotel
2 beds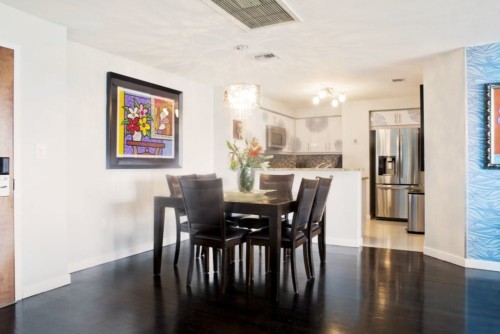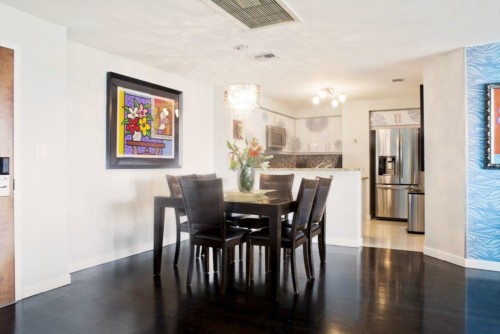 Luxury Penthouse, 2 Bedrooms, Terrace, City View
MIA Luxe Properties at Mutiny Park Condominium-Hotel
2 beds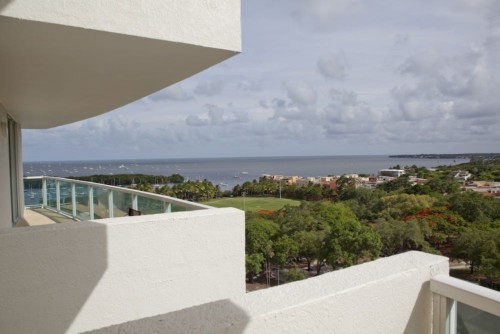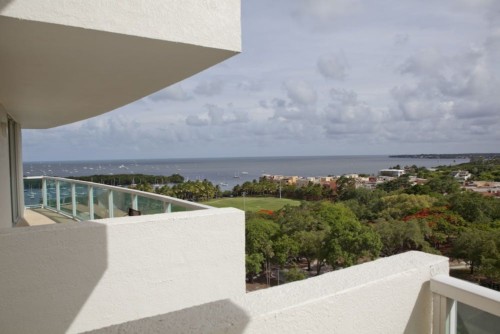 Premier Condo, 2 Bedrooms, Bay View
MIA Luxe Properties at Mutiny Park Condominium-Hotel
4 beds
Starting At: $244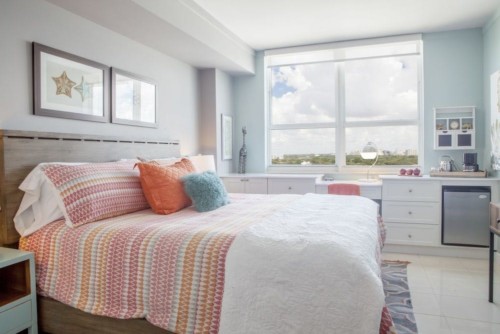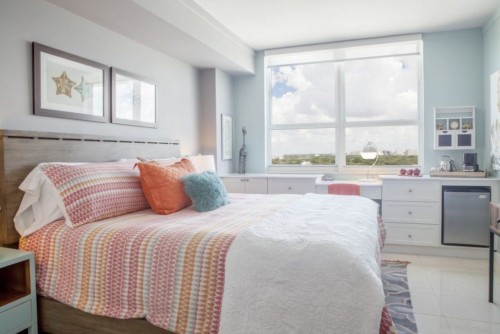 Premier Double Room, 2 Bedrooms, Connecting Rooms
MIA Luxe Properties at Mutiny Park Condominium-Hotel
2 beds
Starting At: $257


Bay-View Two Bedroom Suite With Balcony
Mondrian South Beach
2 beds
Starting At: $479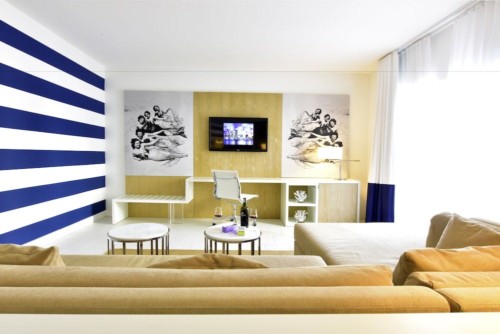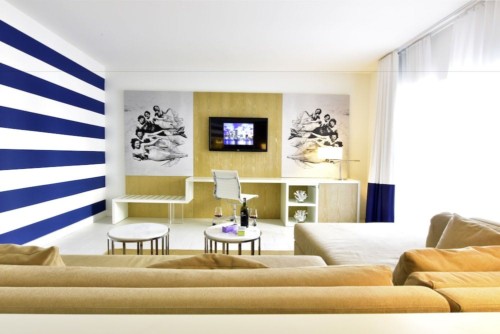 Suite, 2 Bedrooms
Pestana South Beach Art Deco Miami
3 beds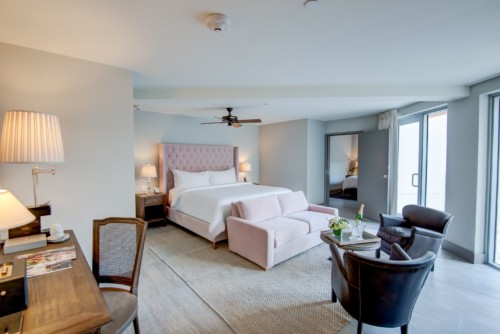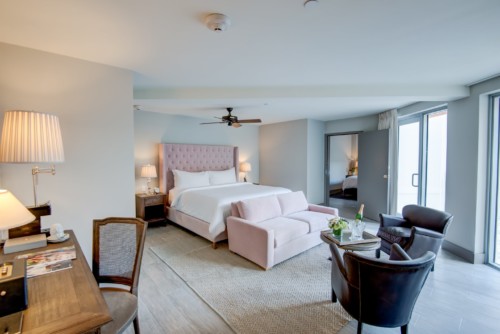 Two Bedroom Terrace Suite
Plymouth Hotel Miami
2 beds
Starting At: $630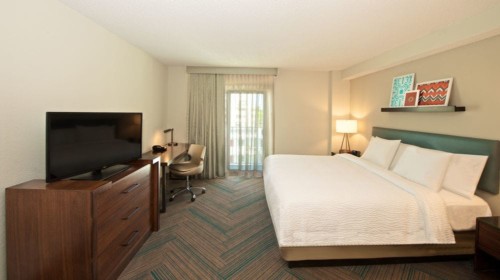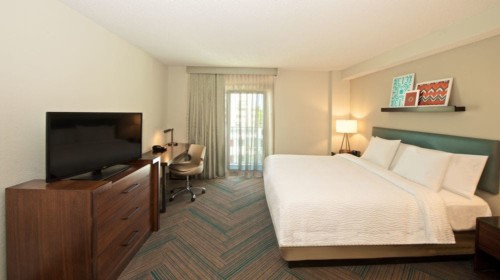 Suite, 2 Bedrooms
Residence Inn by Marriott Miami Coconut Grove
3 beds
Starting At: $143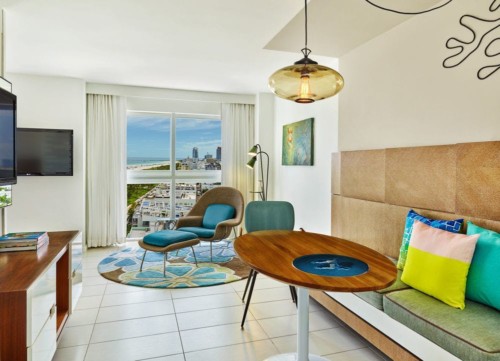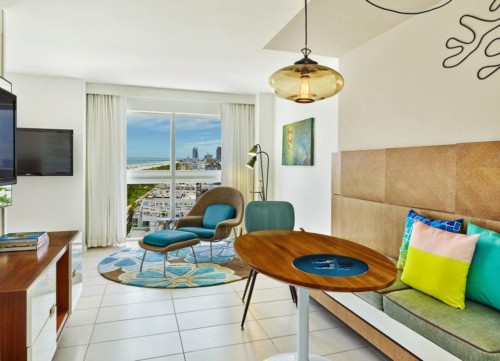 2 Bedroom Apartment Suite Ocean View | 2 Kings
Royal Palm South Beach Miami, a Tribute Portfolio Resort
2 beds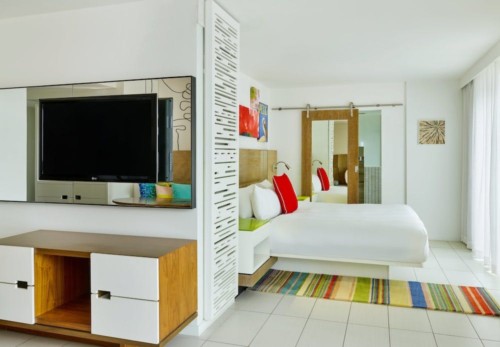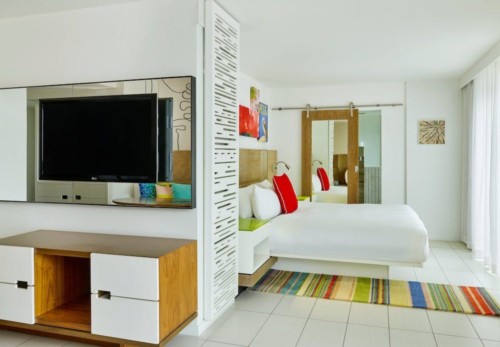 City View Studio Suite + City View Studio Suite
Royal Palm South Beach Miami, a Tribute Portfolio Resort
2 beds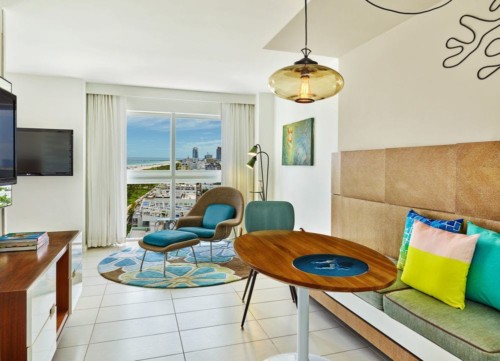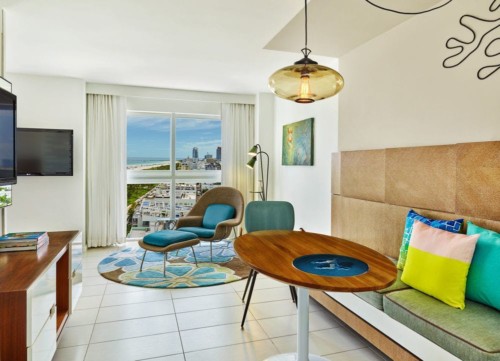 Two Bedroom Apartment Suite | Oceanfront
Royal Palm South Beach Miami, a Tribute Portfolio Resort
2 beds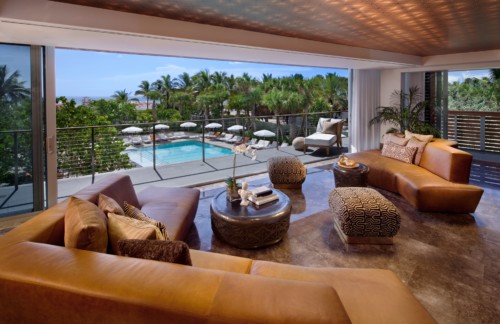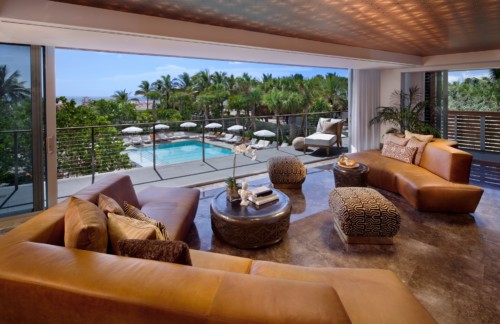 Villa Penthouse + Villa
SLS Hotel South Beach
2 beds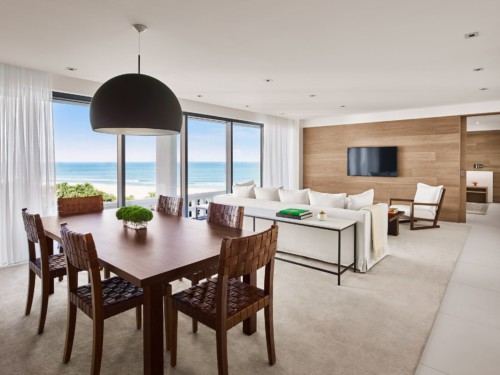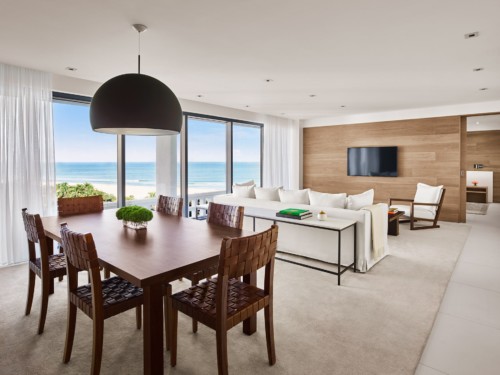 Deluxe Ocean View Suite + Oceanview King
The Miami Beach EDITION
2 beds
One Bedroom Oceanfront Suite + Oceanfront King Room
The Palms Hotel & Spa
2 beds
Starting At: $848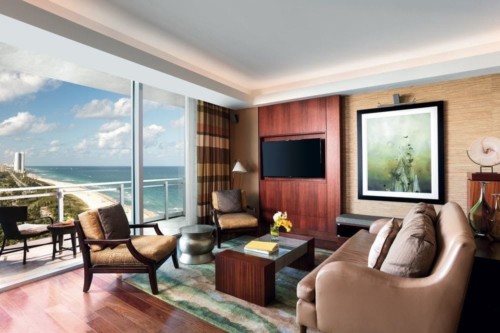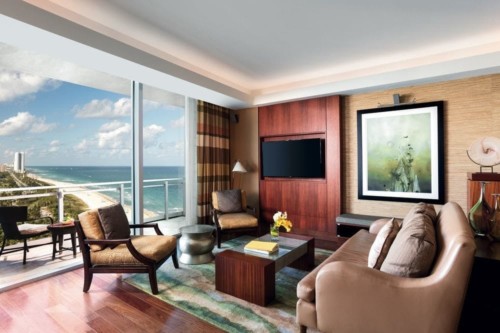 Oceanfront One Bedroom Suite + Oceanfront King Room
The Ritz-Carlton Bal Harbour, Miami
2 beds
Starting At: $1,368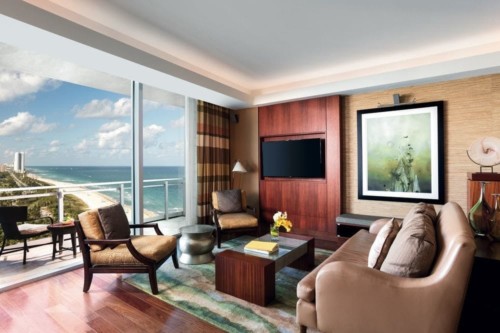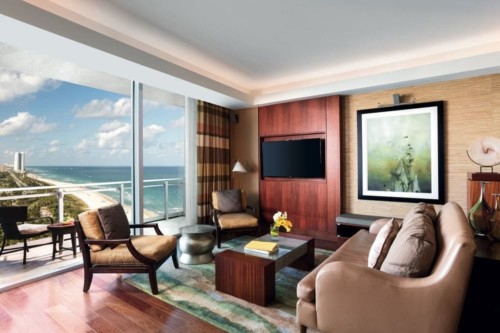 Oceanfront One Bedroom Suite + Oceanfront Queen Room
The Ritz-Carlton Bal Harbour, Miami
3 beds
Starting At: $1,488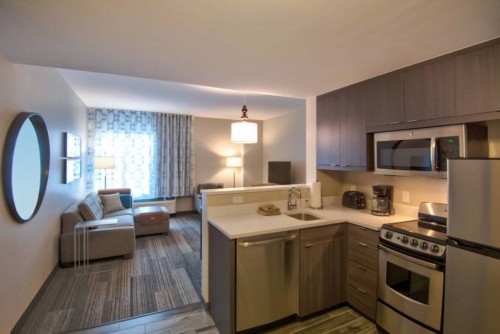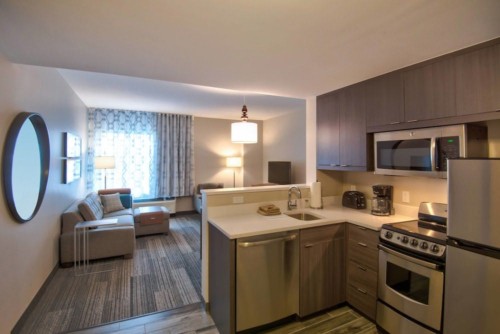 Suite, 2 Bedrooms
Towneplace Suites by Marriott Miami Airport
3 beds
Starting At: $151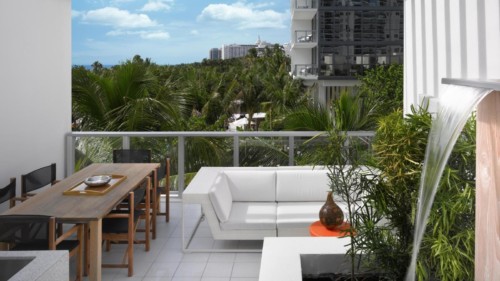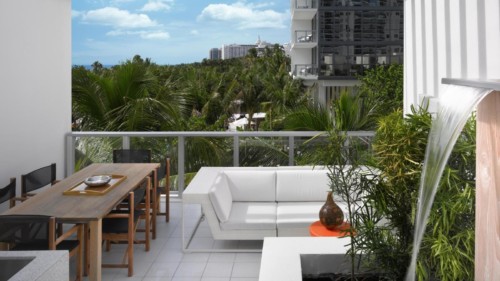 Bungalow
W South Beach
2 beds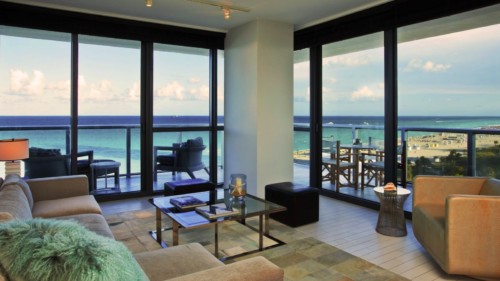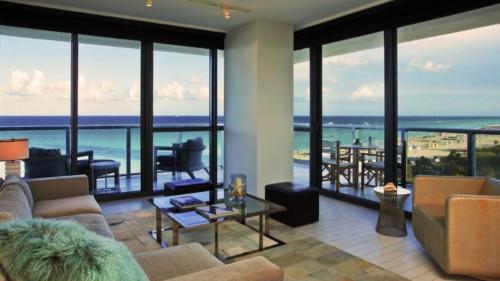 Cool Corner Suite
W South Beach
2 beds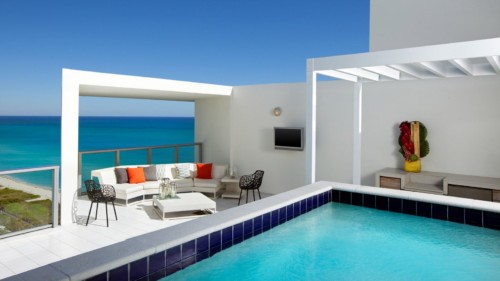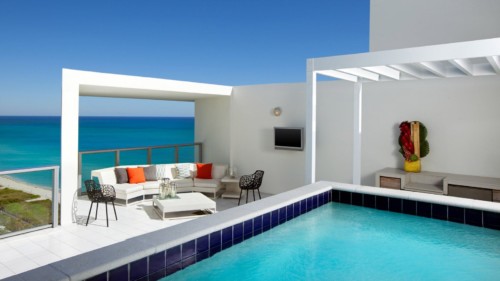 Penthouse
W South Beach
2 beds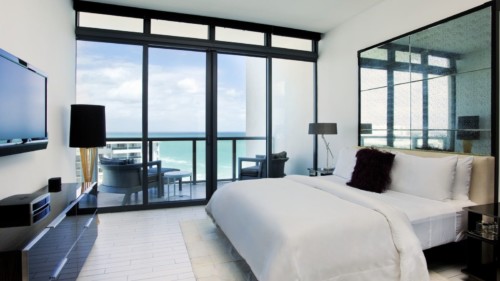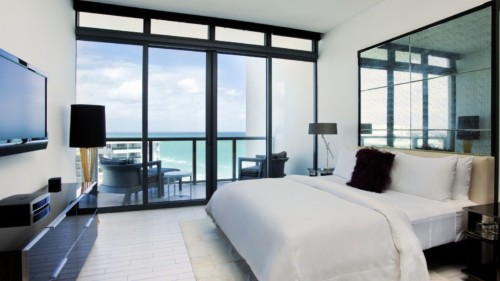 Sanctuary Suite
W South Beach
2 beds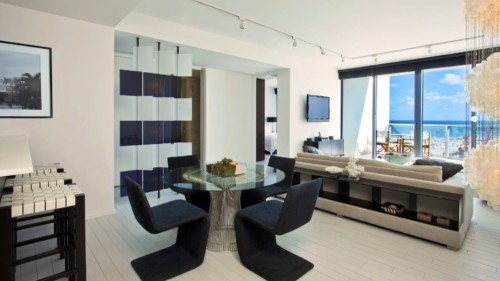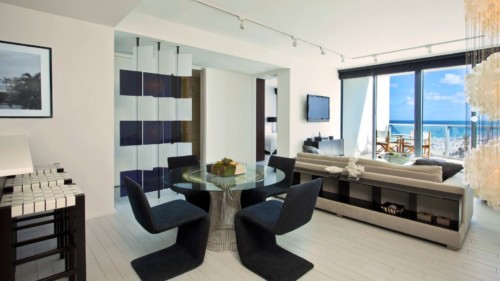 Sensational Suite
W South Beach
2 beds


Wow Suite
W South Beach
2 beds
Two bedroom suites for up to 2 people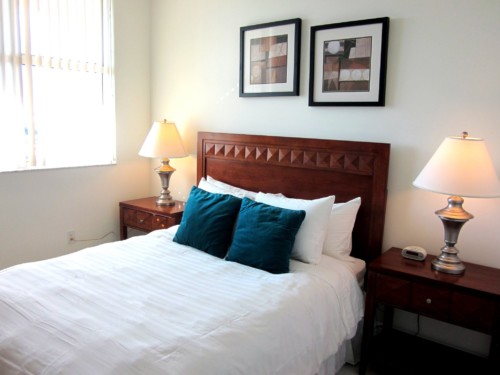 Two Bedroom Apartment Suite
Churchill Suites Miami Brickell
2 beds
Starting At: $125
Suite, 2 Bedrooms, City View
Four Seasons Hotel at The Surf Club
2 beds
Starting At: $3,065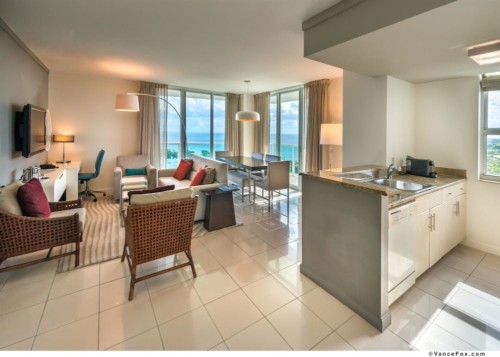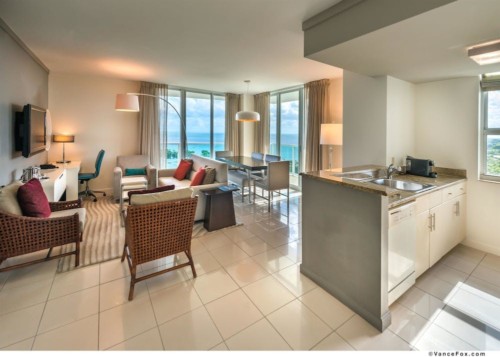 2-bedroom suite, 1 King, 1 Queen, 2 bath, Partial Bay View, Kitchen, Balcony, Sofa bed
Hotel Aria, BW Premier Collection
2 beds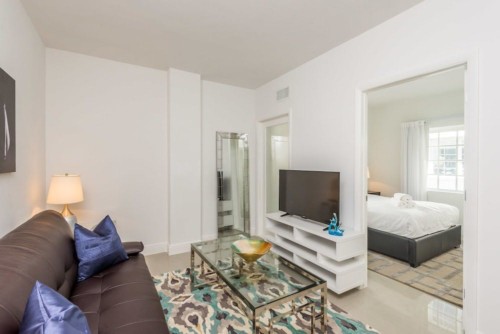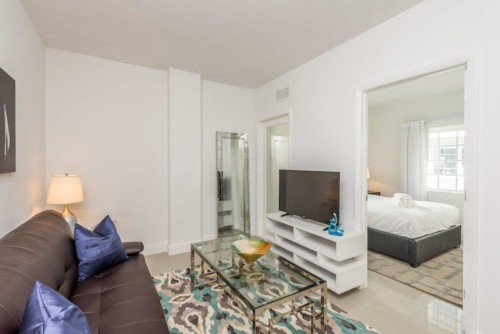 Premium Suite, 2 Bedrooms, Kitchen
Hotel Belleza
3 beds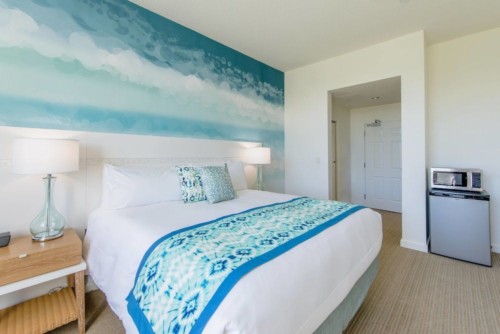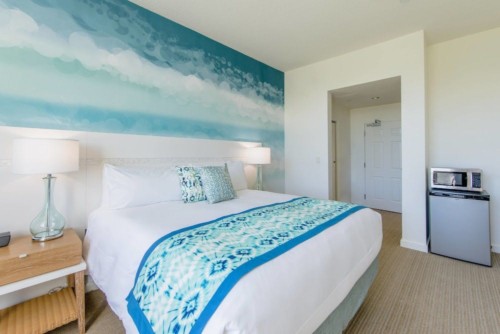 Suite, 2 Bedrooms
Marriott Vacation Club Pulse, South Beach
2 beds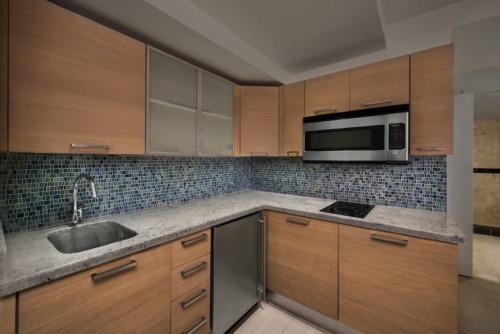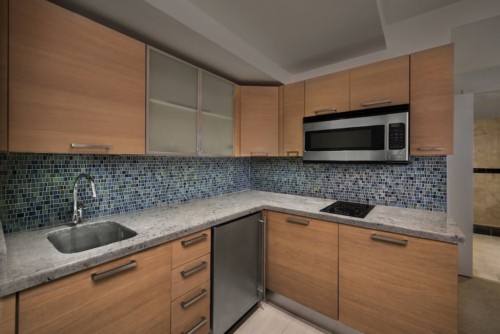 Suite, 2 Bedrooms, Balcony
Marriott Vacation Club Pulse, South Beach
3 beds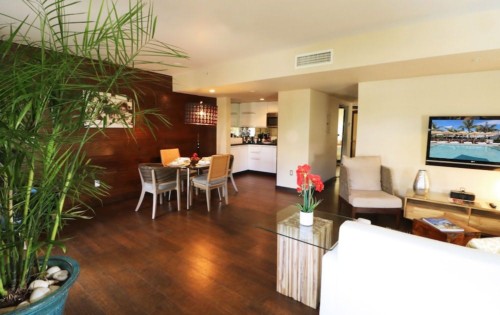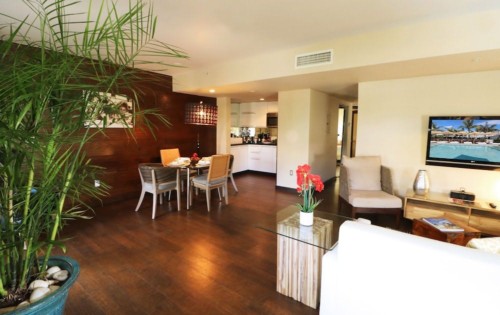 Suite, 2 Bedrooms
Metropole Suites South Beach, a South Beach Group Hotel
2 beds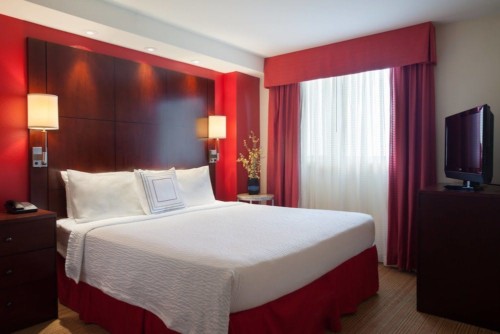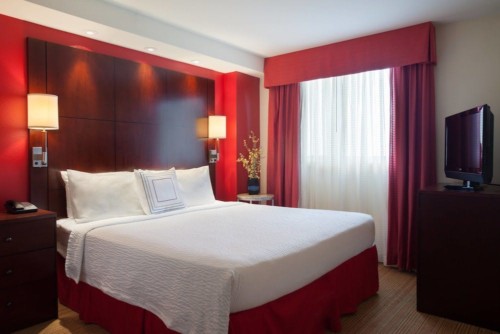 Suite, 2 Bedrooms
Residence Inn by Marriott Miami Airport
2 beds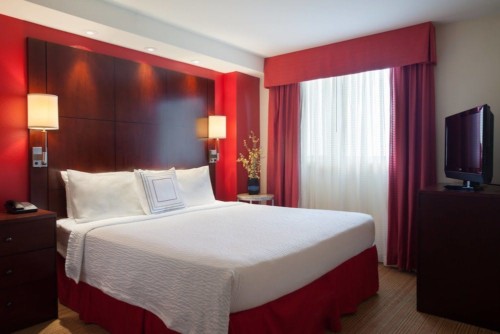 Suite, 2 Bedrooms, Allergy Friendly
Residence Inn by Marriott Miami Airport
1 beds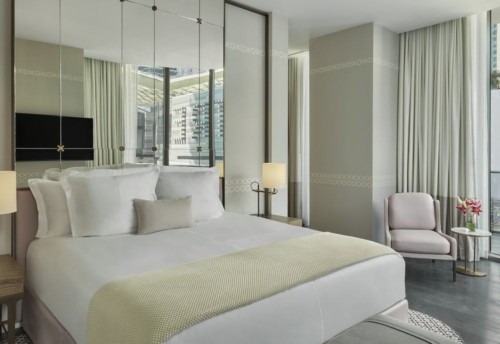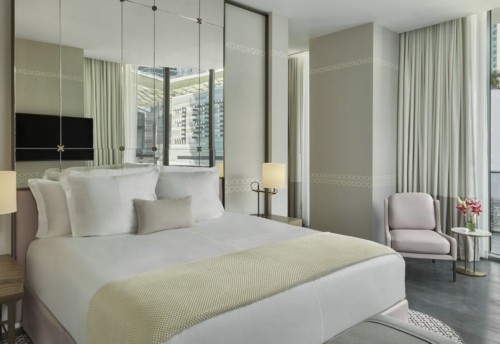 Suite, 2 Bedrooms (SLS LUX)
SLS LUX Brickell
2 beds
Starting At: $404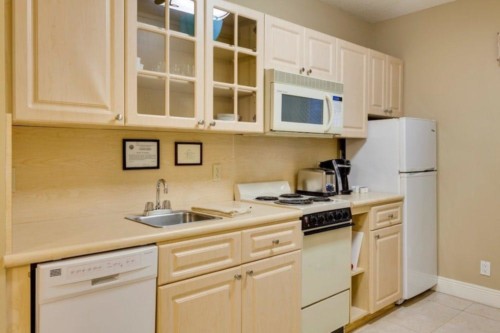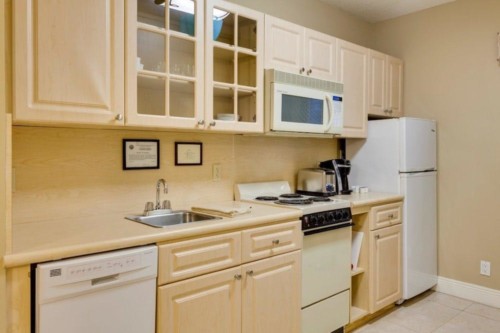 Standard Apartment, 2 Bedrooms
Sun Harbour Boutique Hotel
2 beds
Starting At: $340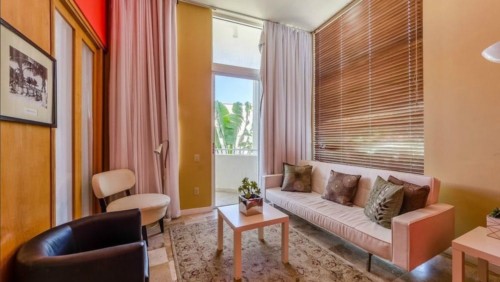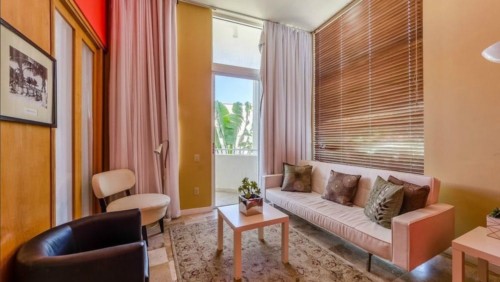 Standard Apartment, 2 Bedrooms
The Mercury All-Suites Hotel
2 beds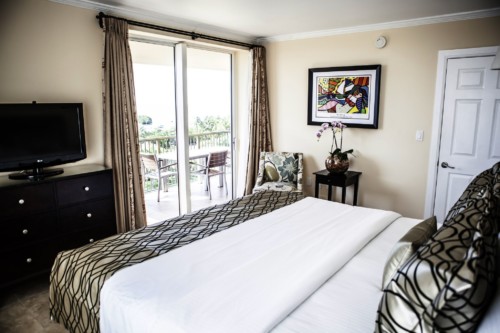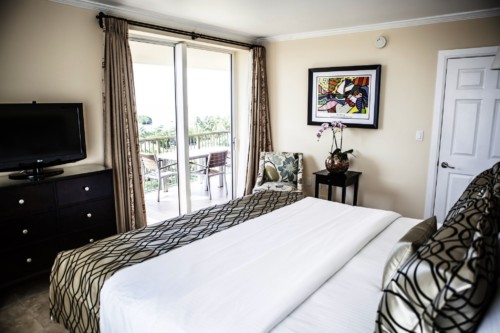 Superior Two-Bedroom Suite
The Mutiny Hotel
3 beds
Starting At: $289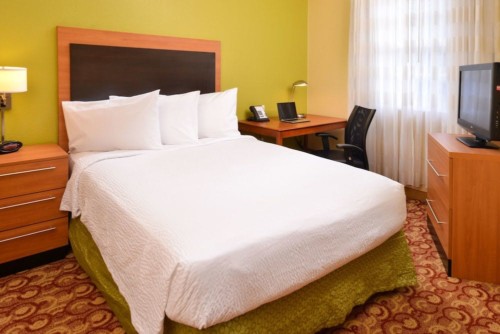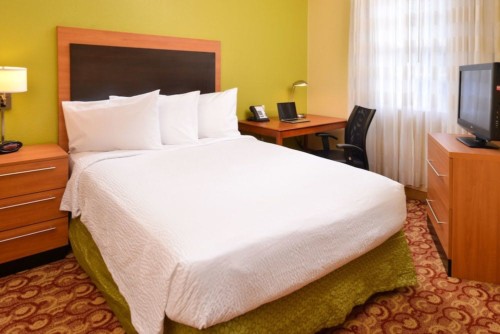 Suite, 2 Bedrooms
TownePlace Suites By Marriott Miami Lakes
2 beds
Starting At: $93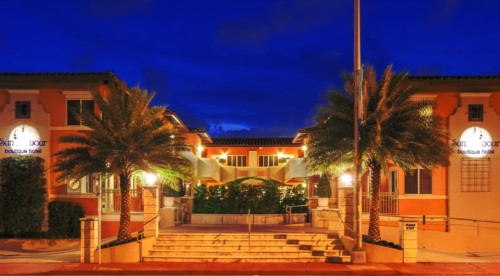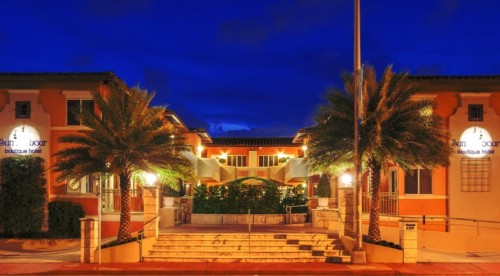 Hotels with suites in Miami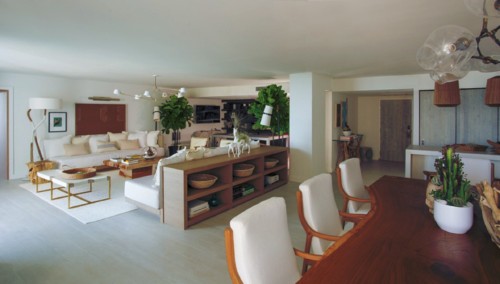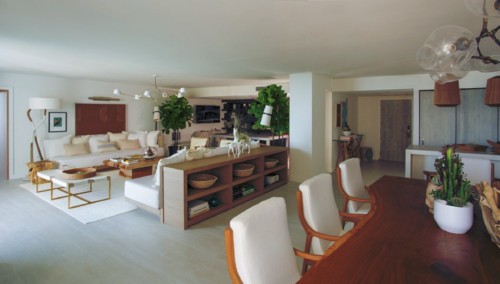 Popular suites in Miami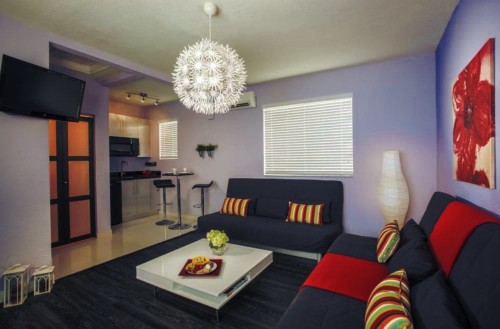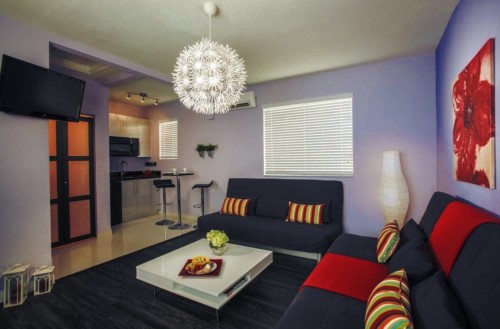 1 bedroom suites in Miami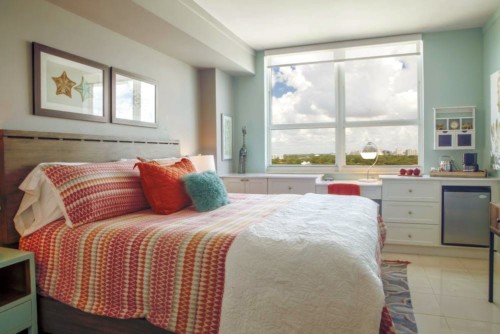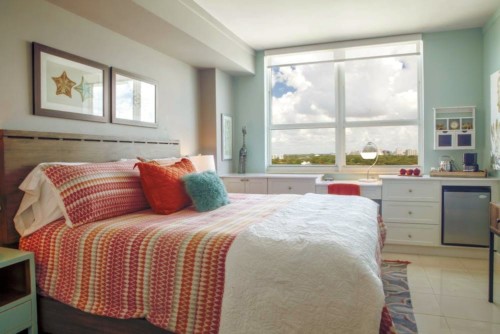 2 bedroom suites in Miami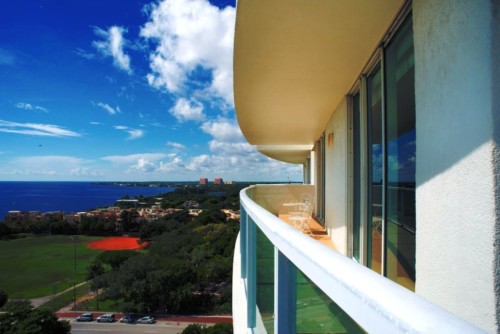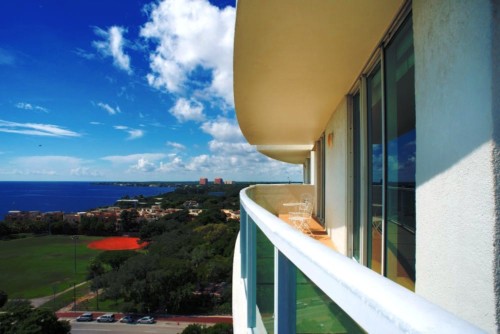 3 bedroom suites in Miami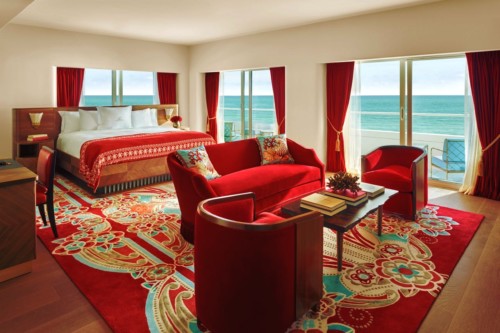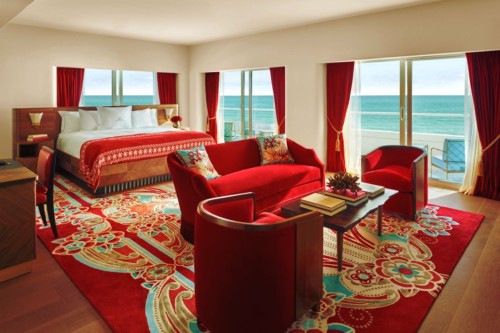 4 bedroom suites in Miami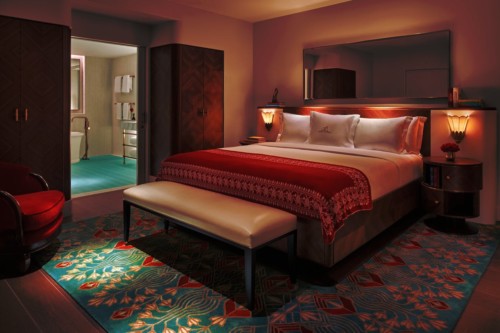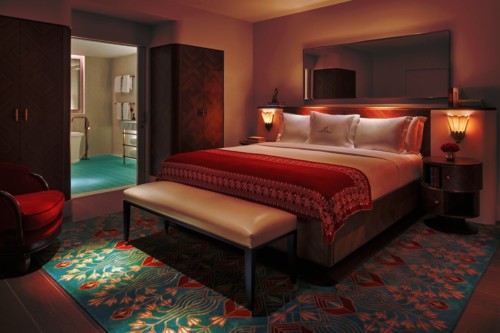 5 bedroom suites in Miami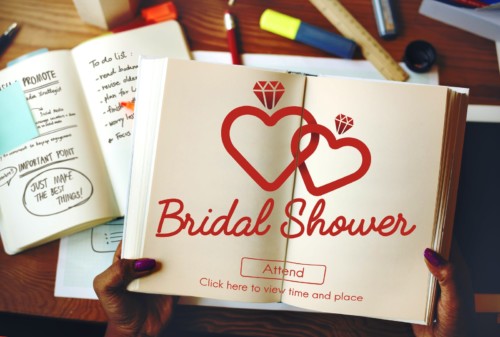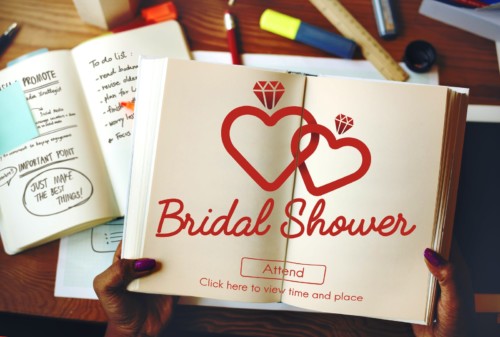 Miami Bachelorette Party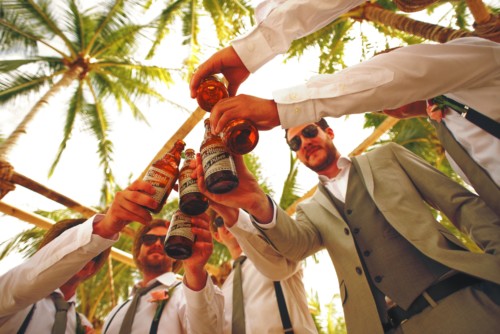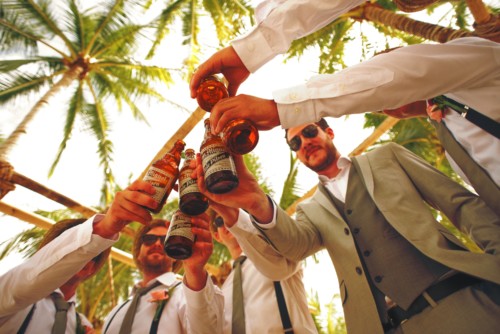 Miami Bachelor Party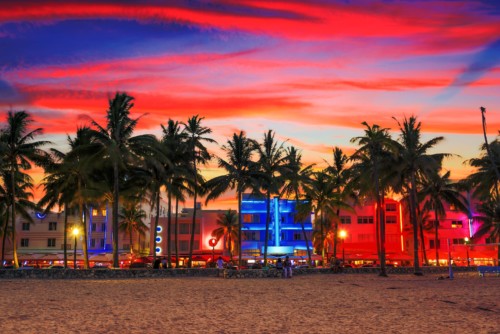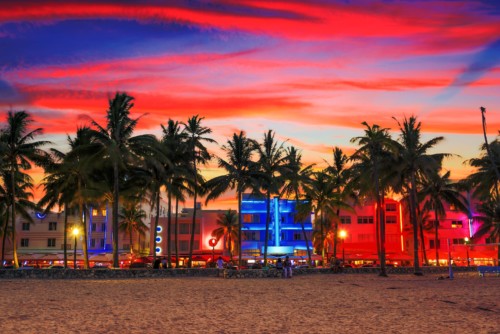 Miami Neighborhoods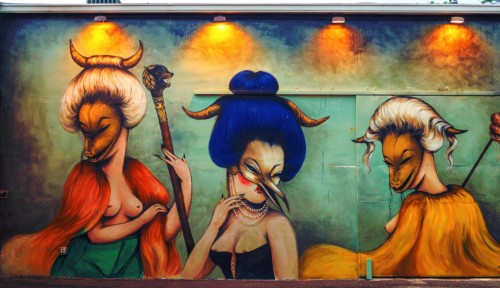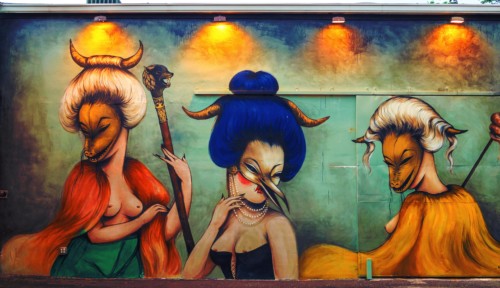 Events in Miami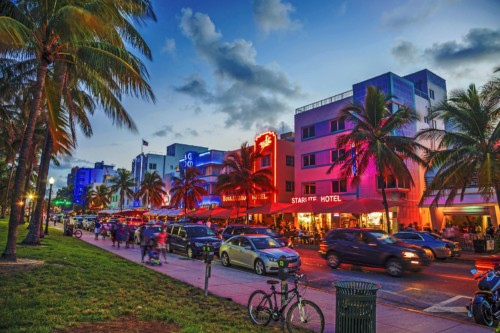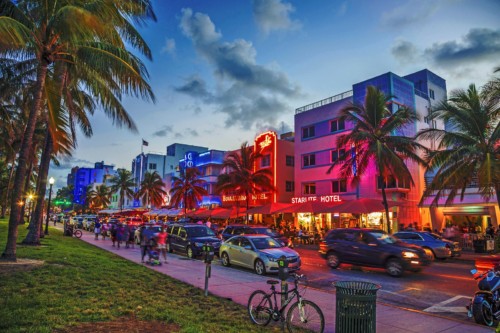 Things to do in Miami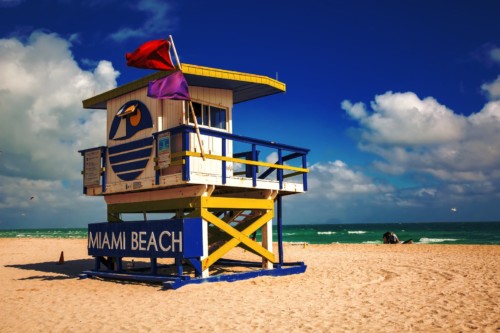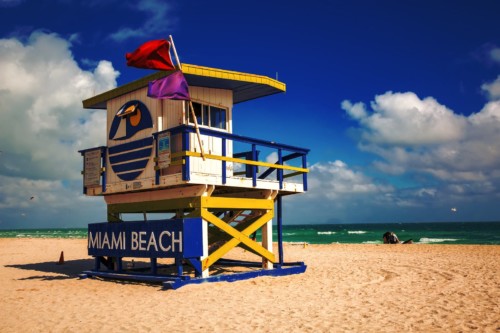 Miami Attractions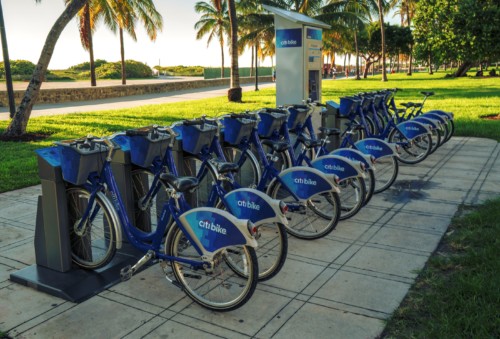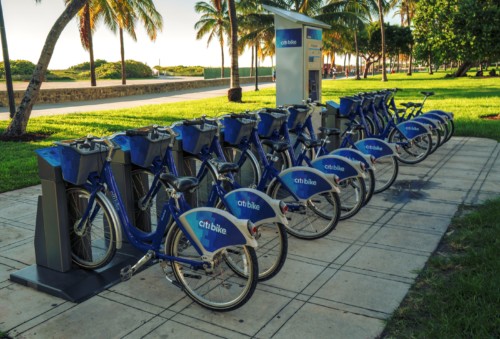 Getting Around Miami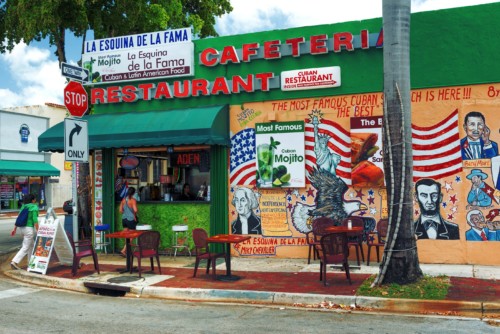 Miami Restaurants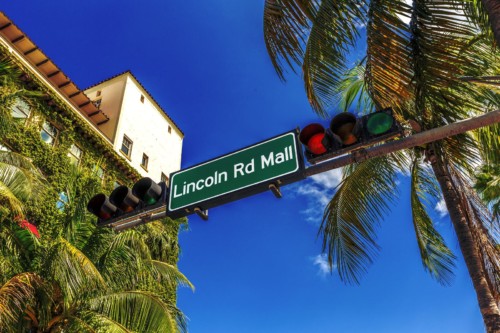 Miami Shopping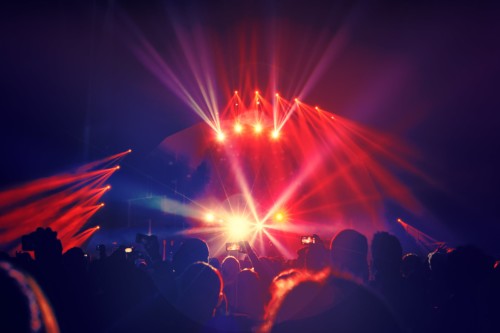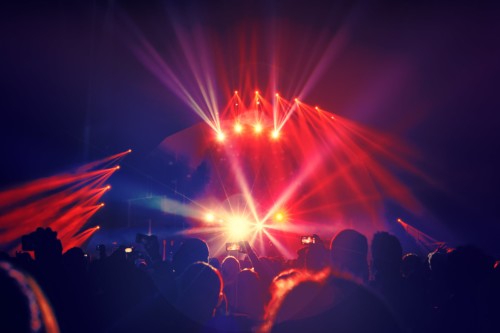 Miami Nightlife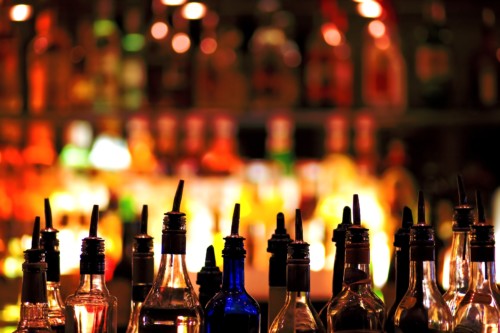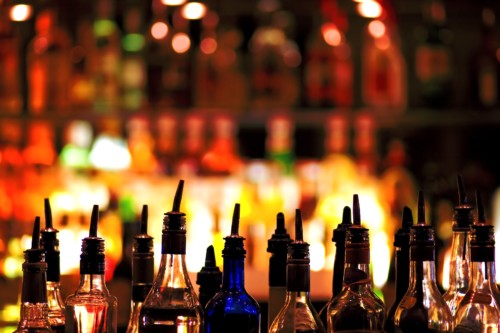 Miami Bars


Suite Discounts in Miami